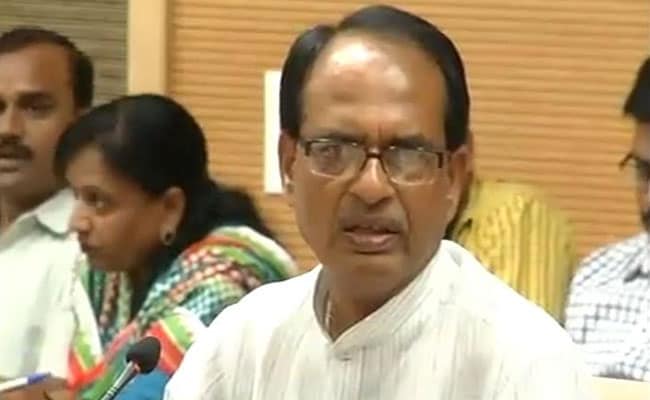 Bhopal:
The Madhya Pradesh High Court is expected to take up this afternoon, the Shivraj Singh Chouhan government's petition to hand over investigation in the Vyapam recruitment scam to central agency CBI.
Here are the latest developments:
In its appeal, the state government says that while a Special Task Force monitored by a Special Investigation Team or SIT is doing a good job, it wants a CBI investigation to clear the air. At least 36 people linked to the scam have died.

On Tuesday, Chief Minister Shivraj Singh Chouhan buckled under opposition pressure and said he was requesting the High Court to order hand over investigation in the case to the CBI.

Mr Chouhan told NDTV that he had "yielded to the wishes of the public" by asking the CBI to investigate the scam. "A democracy functions on the voice of the people," said the Chief Minister, who won his third consecutive term in 2013.

Mr Chouhan's call for a CBI probe came after he briefed his party, the BJP's top leadership, and assured them that he had nothing to fear from an investigation by the central agency, sources said.

Mr Chouhan's home minister and old rival in the party, Babulal Gaur said the Chief Minister, "never consulted me....even though I am the Home Minister" before announcing that the CBI should investigate the Vyapam scam. "I may have advised him to do this earlier," he said.

Since 2013, the Vyapam scam, named for a Madhya Pradesh board that conducts exams for government posts and college admissions, has been investigated by the state police under the supervision of a retired judge.

For years, Mr Chouhan and the Madhya Pradesh High Court did not entertain the suggestion that a CBI inquiry would likely be more impartial.

On Saturday, Akshay Singh, a journalist reporting on the Vyapam scam, died suddenly, turning it into national controversy. The next day, the dean of a medical college linked to the scam was found dead in Delhi.

The opposition Congress, out of power in Madhya Pradesh for years, has kept up the pressure on Mr Chouhan. Its Digvijaya Singh is among four people whose appeal for a CBI inquiry will be heard on Thursday by the Supreme Court.

The Vyapam scam hinges on allegations of kickbacks to top politicians and bureaucrats of Madhya Pradesh in a corrupt system where imposters or fake candidates took qualifying exams for admissions to state-run colleges and government jobs instead of the real candidates.
Post a comment