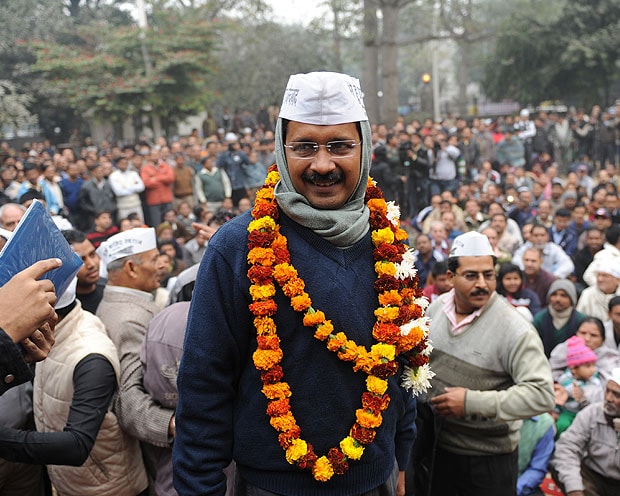 New Delhi:
Arvind Kejriwal's Aam Aadmi Party (AAP) admitted today that there was "something fishy" in four companies that it allegedly received two crores from; a group of its former members and supporters allege that the companies are fronts for money laundering.
Here are 10 developments in the story
Senior AAP leader Yogendra Yadav said that the party would investigate the companies as the questions raised on them were troubling. "It came through one of our own. We shall look into this post elections," Mr Yadav told NDTV.

Activists of AVAM (AAP Volunteer Action Manch) have alleged that last year, at midnight on April 5, AAP received 50 lakhs through four bogus companies. The activists say one of the cheques received by AAP does not have a company name. AVAM has not given any details of how it tracked down companies that no one else has.

NDTV has found that two of the four companies, Sunvision Agencies Private Limited and Skyline Metals and Alloy, had no credible business activity and their addresses were fake.

AAP sources say the payments were cleared by the party's Political Affairs Committee (PAC) and validated by a senior member who has since left the party.

Yogendra Yadav, a member of that committee, said, "Yes the PAC cleared the transaction, it was right before the elections and we were all busy campaigning and we trusted the route it came from."

AAP today wrote to the Supreme Court asking for a Special Investigation Team into the funding of all three parties in Delhi, including that of its own.

Speaking to NDTV, Arvind Kejriwal questioned why the BJP, the ruling party, is not investigating the allegations. He also tweeted, "Fin min says we took hawala money. Hawala money in cheques? I dare Fin min to arrest me if we took hawala money. Wat prevents him?"

The BJP, which calls the allegations 'hawala at midnight,' attacked AAP sharply. "It is obvious that this is a round-tripping of black money into the system of a political party. Now, if you are perhaps trapped in an incident of this kind, this is no position that you should start blaming other political parties and try and deflect the agenda," said Finance Minister Arun Jaitley.

The BJP's Nirmala Sitaraman added, "A thief cannot decide who investigates him."

Delhi votes on Saturday for a new government. The results will be announced on the 10th.
Post a comment