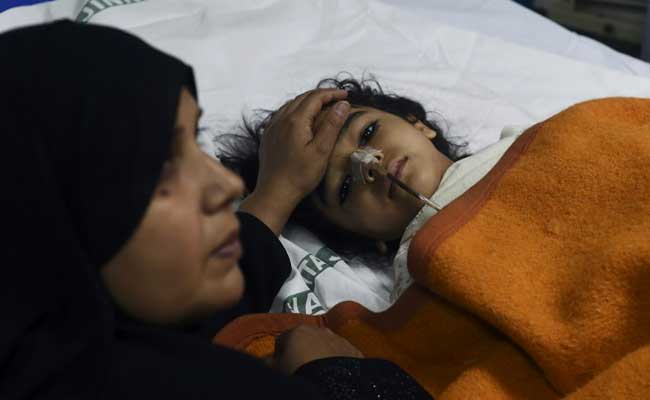 Highlights
Of 72 killed in Lahore, 29 were children
Taliban splinter group warns of more attacks on schools, colleges
Suicide bomber targeted public park on Easter, thousands were present
Lahore:
Twenty-nine children are among the nearly 70 people killed by a suicide bomber who attacked a Pakistani park crowded with families on Easter Sunday. A faction of the Taliban which has earlier pledged loyalty to the Islamic State has said the attack was intended to target Christians.
Here are the 10 latest developments in this story:
A spokesman for the Jamaat-ul-Ahrar's has pledged more such attacks, vowing to target schools and colleges alongside government and military interests. This was the group's fifth bombing since December, with analysts saying it reflects attempts to raise the terror group's profile among Pakistan's increasingly fractured Islamist militants

Hundreds were hurt when explosives packed with ball bearings ripped through crowds near a children's play area in the park in Lahore. Bits of human flesh and torn cloth could be seen Monday around the bloodstained swings and merry-go-round where the bomb went off as children played.

Authorities said the park had seen a surge in people on Sunday thanks to Easter and the warm spring weather. Some 8,000 were still there when the bomb was detonated in the early evening, park officials said. A spokesman for the Lahore city administration put the number of Christians killed at between 10 and 15

Javed Ali, who lives opposite the park near the city centre, said Sunday's blast shattered the windows of his home. "After 10 minutes I went outside. There was human flesh on the walls (near the site). People were crying, I could hear ambulances," he said.

Lahore is the capital of Pakistan's richest province, Punjab, and is seen as the country's political and cultural heartland.

Christians make up an estimated 1.6 percent of Pakistan's 200 million people and have long faced discrimination.

Meanwhile in the capital of Islamabad, thousands of supporters of an executed assassin held a sit-in in after submitting a list of demands including the execution of a female Christian blasphemy convict.

Mumtaz Qadri was hanged on February 29 for killing Punjab governor Salman Tasseer over his call for blasphemy reform, in what analysts said was a "key moment" in Pakistan's long battle against religious extremism.

An estimated 25,000 supporters of Qadri, a former police bodyguard, forced their way into the capital from its twin-city Rawalpindi, where they had gathered Sunday afternoon to offer prayers. By evening they were engaged in violent clashes with police and paramilitary troops, who used heavy tear-gas shelling in an unsuccessful attempt to prevent them from pushing closer to the city centre.

Their demands include the execution of Asia Bibi, a Christian mother-of-five who has been on death row since she was convicted in 2010 of committing blasphemy during an argument with a Muslim woman over a bowl of water.
Post a comment