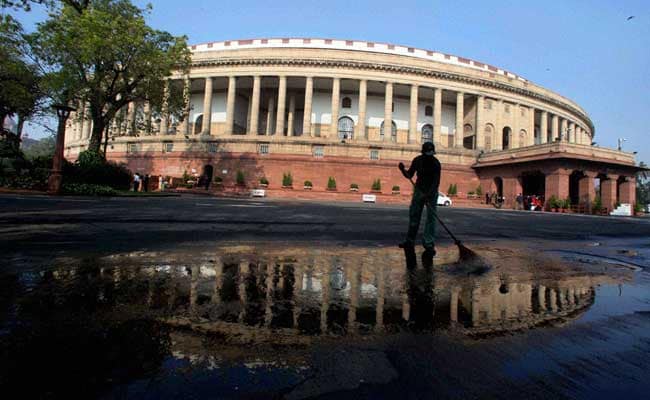 New Delhi:
The government issued a statutory order yesterday to continue benefits for farmers under the 2013 Land Acquisition Act. By using this route, the government has done away with the need to issue the controversial land ordinance for a record fourth time.
Here are the ten developments:
The order is a clear indication that the National Democratic Alliance (NDA) government is all set to let the land ordinance lapse on August 31.

The government could not pass the land bill during the monsoon session that ended on August 13. The ordinance issued thrice since last year had to be ratified by parliament within 6 weeks of the start of monsoon session on July 22.

The statutory order includes 13 central Acts like National Highway and Railways Acts to extend benefits to those farmers whose land is acquired under the Act, said sources.

According to sources, the order will "remove difficulties in farmers or land owners, and enable them in getting fair compensation and rehabilitation as per the Act that the NDA wanted to amend.

With this order, the government will move one step closer to distancing itself from the land bill with relaxed clauses for acquisition for certain kind of projects as it had earned an anti-farmer tag.

The reluctance of the government to re-promulgate the land ordinance has political compulsions. The Bill and ordinance with an anti-farmer tag can be a liability for the BJP led NDA in the coming Bihar polls, in which the BJP is taking on a coalition of the Janata Dal United (JDU), Rashtriya Janata Dal (RJD) and the Congress.

The government had already decided to withdraw most of the amendments made to the law passed in 2013 by the previous Congress-led UPA government in face of a united opposition. The lawmakers in a joint committee of both houses of parliament had moved amendments seeking dilutions in NDA bill.

So at this point, the government assessment is that a quiet burial to the land ordinance - the executive order in place since December last till the new bill could be passed - is expected to assist the BJP's image in Bihar, sources said.

The land bill was intended to develop infrastructure and kick-start stalled industrial projects. It was cleared in the Lok Sabha in March, where the government has a huge majority.

But the bill was stalled in the Rajya Sabha or Upper House, where it is in a minority. Even some of the NDA allies had expressed their reservations about the bill.