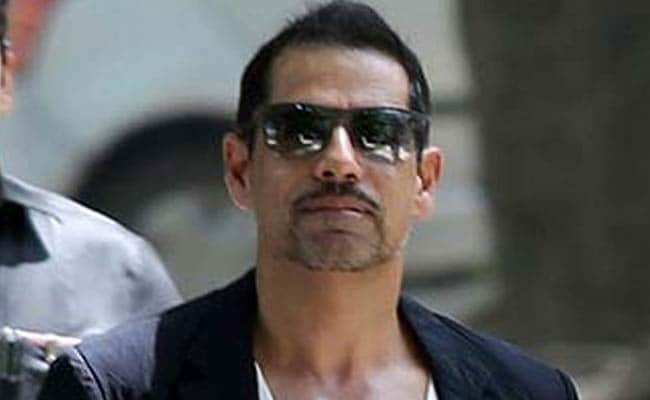 Chandigarh:
Important documents that cleared a controversial land deal in Haryana for Robert Vadra have gone missing. Mr Vadra is the son-in-law of Congress President Sonia Gandhi, whose party was in power when the property transaction was sanctioned.
Here are 10 developments in this story:
The land deal between Mr Vadra and real estate major DLF was struck in 2012 and allegedly saw the entrepreneur making a windfall fortune.

The sale by Mr Vadra of 3.5 acres of land in Gurgaon near Delhi for 57 crores had been challenged by Ashok Khemka, a senior bureaucrat, who was transferred within days of cancelling the deal.

Mr Khemka says government files are now missing documents that explain how the Congress government in Haryana set up a committee that overruled his decision to cancel Mr Vadra's deal.

The committee had cleared the transaction as above board. Mr Khemka recently filed a Right to Information application asking for relevant papers.

The BJP came to power in Haryana in October and Chief Minister Manohar Lal Khattar has pledged that the deal will be exhumed by experts to see if laws were violated to allow Mr Vadra illicit gain.

Haryana's top bureaucrat PK Gupta said an inquiry has been ordered to determine how the documents disappeared. We will get a report within 10 days," he told NDTV.

"The noting sheets ...are likely to have been stolen by vested interests to avoid scrutiny of the wrongdoings of some officers," Mr Khemka has alleged in his complaint to the state government.

Mr Khemka alleges that he was persecuted by the Congress government in Haryana for his whistle-blowing on the Vadra deal.

DLF has denied any wrongdoing. So has Mr Vadra's wife, Priyanka Gandhi, who asked voters in the national election in May to avenge what she described as her husband's "humiliation".

Last month, Mr Vadra unleashed a controversy when he pushed the mic of a reporter who asked him about the DLF deal. "Are you serious?" he asked the journalist repeatedly. The phrase turned into a trending hashtag on Twitter.