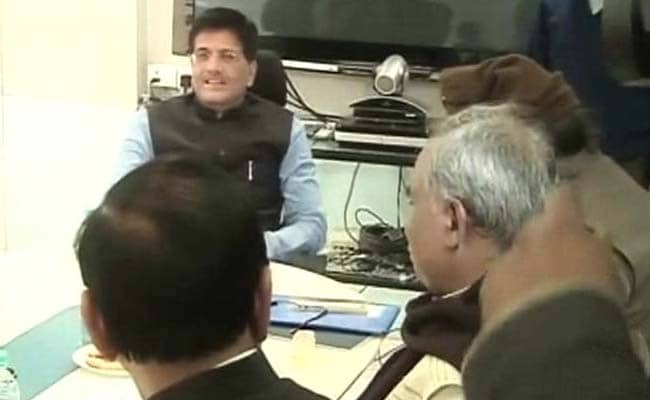 New Delhi: After a marathon meeting with Union coal minister Piyush Goyal that lasted more than six and a half hours, the striking trade unions have finally called off the coal strike. The minister said a committee will be formed to look into their concerns.
Here are the latest developments in this story:
The Committee will be headed by a joint-secretary of the government and will include one representative from each of the five trade unions that had called the strike, Coal Minister Piyush Goyal said after the six-hour meeting.
Mr Goyal also assured the union leaders that the government has no intention of denationalising the state-run Coal India Limited. "Coal India will be protected and the present and future interest of its employees will be protected," he said.
Chairman of Coal India Sutirtha Bhattacharya has said no worker will be penalised for the strike and the losses made over the last two days will be covered.
The end of the strike after two days instead of the expected five, brings relief to the power sector, which was facing the prospect of fuel supplies drying up.
On Tuesday, the Coal India Limited shipped less than half its daily target, only 645,000 tonnes, which included the day's production and stocks.

Five key trade unions were opposing the government's coal block ordinance, which they feared, would allow private companies to mine and sell coal commercially. They were also against what they saw as the disinvestment and restructuring of Coal India.
A meeting between the union leaders and coal secretary Anil Swarup held yesterday was inconclusive.
This morning, the union leaders claimed the authorities were using force against striking workers. Two persons were injured in the police lathicharge at Jharkhand's Rajmahal. At another mine in Jharkhand, five people were arrested, said a union leader.
Coal India produces around 80 per cent of India's overall coal and feeds 82 of the 86 coal-based thermal power plants.
But it had fallen short of its output targets for the last six years, making the country the third largest coal importer despite sitting on the world's fourth largest reserves of the fuel.