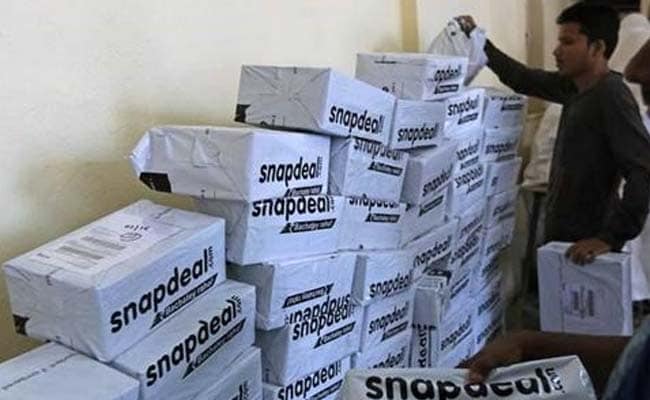 Mumbai:
Maharashtra's Food and Drugs Administration (FDA) today said it has ordered that a First Information Report (FIR) be filed against Kunal Bahl, the CEO of e-commerce giant Snapdeal.com, for the sale of prescription drugs online.
Here are the latest developments:
FDA commissioner Harshadeep Kamble said the FIR has been ordered against Mr Bahl and directors of the company. It is yet to be filed.

Two weeks ago, the FDA raided the premises of Jasper Infotech, the company which owns Snapdeal, at Goregoan, Mumbai, in connection with the case.

The FDA said it had received information about the alleged sale of a cough syrup, and certain tablets, both prescription drugs that can be sold only when prescribed by medical practitioner.

The FDA had issued a notice to the company asking it to delist the drugs and also furnish details of the drugs it offered for sale on the portal Snapdeal.com.

The FDA had also sought details of people, medical stores and companies involved and documents such as agreements, invoices, payment details, etc for the drugs it had listed on the site.

In a statement today, Snapdeal said they are assisting in the probe and have delisted the products.

"In this matter, we are assisting the FDA team in this investigation and we will continue to do so. We have already delisted the products and said sellers and also stopped payment, in addition to providing all information to the FDA team as required by them," the statement said.

The law mandates that only a licensed retailer can sell drugs, and that scheduled drugs must be sold only on a doctor's prescription, Mr Kamble had observed earlier, adding, "Snapdeal certainly cannot act like a doctor or pharmacist."

The FDA has said it is also checking to see if other e-retailers have sold drugs online.

Kunal Bahl, a Wharton graduate, launched Snapdeal in 2010. Snapdeal is India's second biggest e-tailer behind Flipkart. Japan's SoftBank invested around $627 million in Snapdeal last year, the biggest investment by a single investor in the e-commerce sector in India.