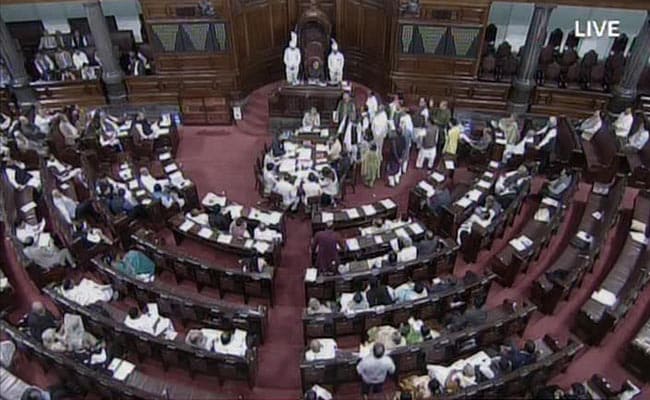 New Delhi:
The government is considering extending the first part of the Budget session by two days as it gets set to push key reforms in the coal and mining sector through Parliament, which is scheduled to break for a month-long recess after Friday, March 20.
The reports of two parliamentary committees set up to review the coal and mines bills that seek to ratify ordinances or emergency executive orders issued by the government, will be tabled in the Rajya Sabha or upper house today.

The two bills were passed by the Lok Sabha or lower house in this session, but were sent to select committees of the Rajya Sabha or upper house, where the government is in a minority, on the demand of the Congress-led opposition.

In the select committees, made up of members of different parties, the government has managed to secure the support of the Trinamool Congress and the Biju Janata Dal, diluting opposition from the Congress and Left, which have given dissent notes.

The Samajwadi Party has also given a note stating that the interests of miners must be taken care of in the Mines bill or else they will oppose it during voting. On Tuesday both select committees adopted their reports.

Sources said the government is likely to bring two amendments in the Mines and Minerals Bill. On the Coal Bill, it may contemplate an amendment to take care of the concerns of some opposition members and ensure its passage.

Even so, the bills are likely to face fresh resistance in the upper house, with the Congress, Left and JD-U strongly opposed to them.

If the Rajya Sabha approves the amendments to the bills, they will have to go back to the Lok Sabha for approval.

The government needs to pass a clutch of bills that seek to ratify ordinances which lapse on April 5 this year. The Congress has already helped pass the Insurance Bill, but it is firmly opposed to the coal and mines bills. It has also demanded that the land bill be sent to a select committee.

The government needs more than the next two days to meet its legislative deadlines and the Cabinet Committee on Parliamentary Affairs has proposed an extension of the first part of the Budget session with additional sittings on March 23 and 24.

The bills that the government is seeking to pass are crucial to its reforms agenda. The ten-month-old Narendra Modi government is under pressure from investors and industry to start implementing that agenda.