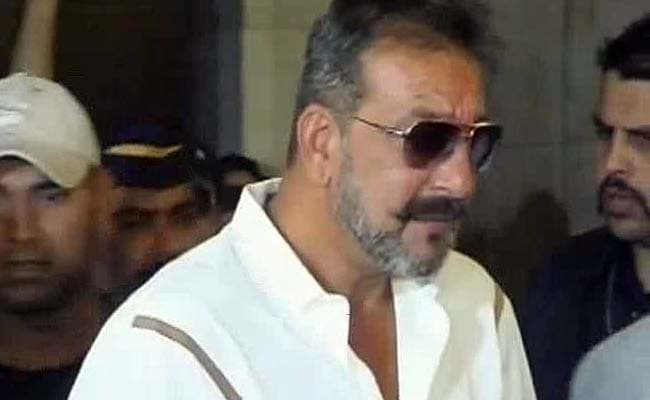 Mumbai: Actor Sanjay Dutt, jailed in an arms case related to the 1993 Mumbai blasts, will walk out of Pune's Yerwada jail on February 27, around 7 months ahead of time. Sentenced to five years in prison, he will be getting reprieve, sources said, on account of good behavior.
Here is your 10-point cheat-sheet to the story:
Sanjay Dutt, 56, was found guilty in 2007 of acquiring illegal weapons from those involved in the 1993 attacks by a special court set up under Terrorist and Disruptive Activities (Prevention) Act, or TADA. He was also accused of conspiracy, but was cleared of the charge.
The actor was found in possession of an AK-56 rifle and a pistol. He claimed he had acquired the weapons to protect himself and his family during the riots that erupted after the blasts.
Mr Dutt served 18 months in prison, but was out on bail. He then contested his sentence. In May 2013, he surrendered after the Supreme Court upheld his conviction and sentence. The actor has since then been lodged in the Yerwada Central prison at Pune.
Between May 2013 and 2014, Mr Dutt spent over 118 days out of prison on parole and furlough. The frequent breaks have been criticised as evidence of VIP treatment.
A petition for his pardon, filed by former Supreme Court judge Markandey Katju, was turned down last year.
Justice Katju had argued that Mr Dutt was "not a terrorist" and had only "erred". "The only charge on which Sanjay Dutt has been found guilty is the charge of having in his possession a prohibited weapon".
Sources said Governor Vidyasagar Rao rejected it on recommendation of the Maharashtra home department, which said it would set a bad precedent as the actor's conviction was confirmed by the Supreme Court.
On March 12, 1993, 257 people had died and hundreds were injured in the 13 bomb explosions that tore through Mumbai's landmarks, including the Stock Exchange building, the Air India building, Sena Bhavan and hotels Sea Rock and Juhu Centaur.
The serial blasts were alleged to be a revenge attack for the demolition of the Babri mosque in Ayodhya in December 1992.
Underworld don Dawood Ibrahim was said to have financed the attacks at the behest of Pakistan's Inter-Services Intelligence. The attacks were carried out by his henchmen Tiger Memon and Yakub Memon.