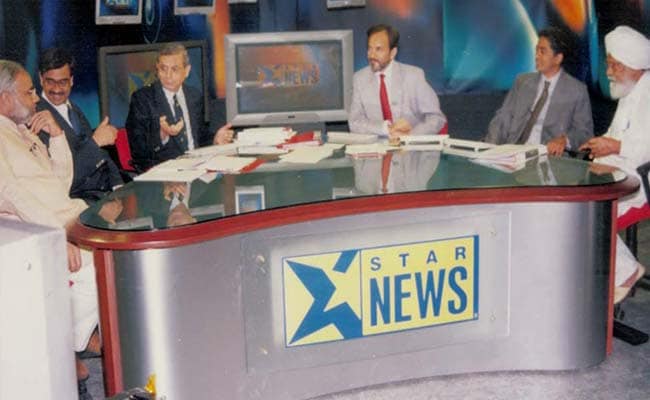 This is an excerpt from Rajdeep Sardesai's chapter in a new book about NDTV and 25 years of television journalism, called More News is Good News. Order your copy on Amazon now.
A few years later, I would co-anchor, with Arnab Goswami, a daily show called
Newshour
on Star News. As I now joke, 'Just imagine the noise levels if Arnab and I were in the studio together!' Again, it was fun. Maybe because there were fewer channels to compete with, we didn't have to scramble to get guests and we actually could focus on making sense of the news rather than push for the sensational.
Perhaps the show that I am most closely identified with in my NDTV years is
The Big Fight
, a programme that provided the first glimpse of what contemporary news television would eventually become: increasingly studio-driven, with the focus on polarized debate, not on reportage. And yet, I believe
The Big Fight
was a debate show with a difference. Yes, it could be noisy, but it never really went out of control, and we usually had only three guests. Most importantly, we got high-profile public figures to come to the studio even when we recorded in the then seemingly distant Eagle Studios in Noida. I remember once doing a debate on Dalit politics that featured Kanshi Ram, Arun Shourie and Pranab Mukherjee. Could we even dream of hosting such a panel today in a studio? Every major leader of the time came on to
The Big Fight
, maybe because the format, where
netas
were positioned as pugilists (which Dr Roy had helpfully suggested we borrow from the US presidential debates), was new to Indian television and appealed to viewers. Why, we even had Narendra Modi appear on a
Big Fight
debate in September 2001 in the aftermath of the 9/11 attacks.
The Big Fight
would go on to win many awards, including the Asian television awards, and for a long time remained the staple Saturday night fare. (It continues in robust style to this day, ably taken over by Vikram Chandra.)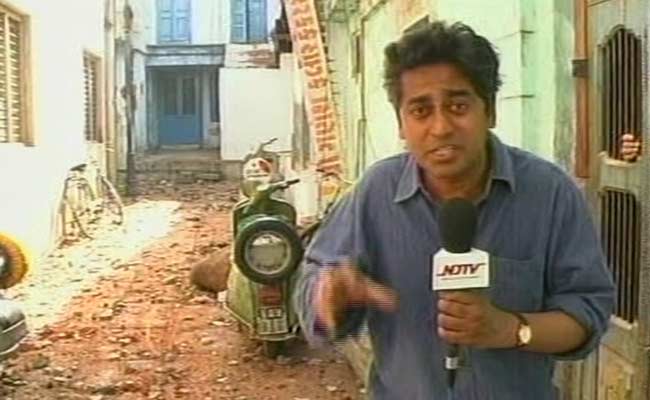 If
Big Fight
defined my anchoring experience at NDTV, Gujarat 2002 is perhaps my moment of reportage which is still recalled. So much has been said and written about it that maybe there is little to add, except to say that I remain proud of the team (which included camerapersons Narendra and Pranav, reporters Sanjeev Singh and Nalin Mehta) which worked in extremely difficult circumstances to report on the conflict. What I will also say is this: there is no other organization where I would have been able to report as freely and fearlessly. Remember, in 2002, there was a BJP government in power at the centre and at the state. I remember a high-profile minister telephoning me to say, 'You will pay a price if you cover the riots, Rajdeep, we will ban the channel forever.' I asked him to ring the Roys and speak to them. Not once did the Roys ask me to dilute the intensity of coverage: 'just be factual' was always their only message.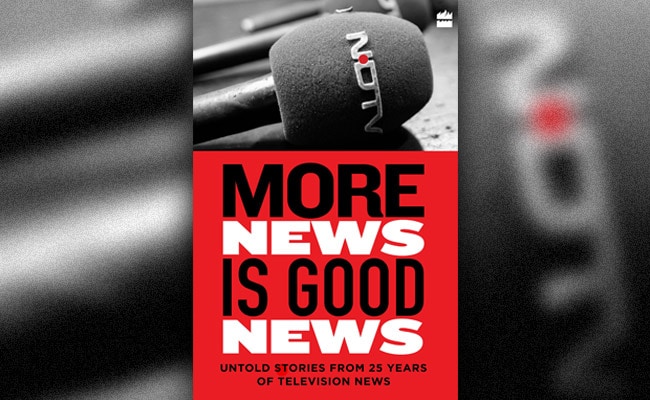 Through all the highs, my own personal favourite moment as an election junkie had to be covering elections for NDTV. The first time I was involved in election programming was during the 1996 general elections when we were doing election coverage on Doordarshan. This was prior to the electronic voting machine (EVM) era, so the counting went on for three days. It was also the last election before private news channels took over. Think about it: three days where an entire nation of a billion people was hooked on to just one broadcast. Forget today's maddening competition for TRPs, this was a monopolistic era where if you were on DD, you knew you were being watched. With Dr Roy and Vinod Dua in the studio, we were assigned different party headquarters. I was assigned the Congress party headquarters and, for those three days, I was literally the monarch (or certainly felt like one) of 24 Akbar Road.
When general elections were held two years later, I had 'graduated' to the studio. It was the moment when I felt that I had 'arrived' on television. To be sharing studio space with Dr Roy and the genial Dorab Sopariwala (a Mumbai Parsi with a heart of gold and an eye for numbers) was the fulfilment of a dream that had been nurtured as a college student watching the 1984 election. For two days, I co-anchored the show as we dissected every result with the voice of Radhika in the production control room in our ear at all times. Indeed, if Dr Roy was the face, Radhika was the editorial heart of NDTV; not only did she give the channel direction, but also crucially, moral leadership. On any editorial dispute, she was the 'supremo', the last word, tough but fair.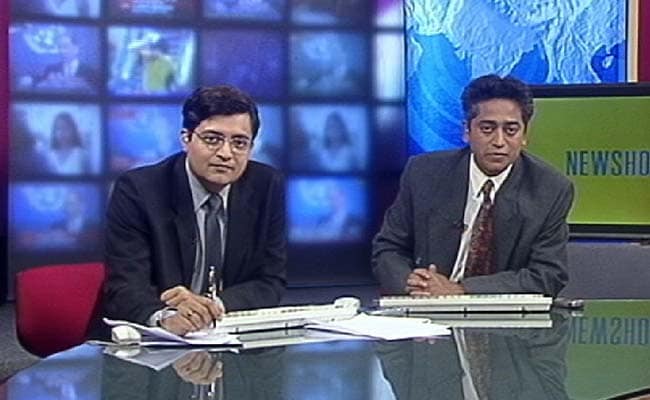 The 1998 election coverage was for me a turning point in my professional life. That a thirty-something young man had been given the opportunity to anchor a show with the guru of television psephology was more than one could have hoped for. It also was a pointer to the success of NDTV: in the notoriously insecure world of journalism, this was the one place where talent was nurtured, encouraged, rewarded. We became television 'stars' because the Roys genuinely wanted us to grow and flourish.
Postscript: A few months ago, I received a photograph from the 1998 election studio. It has an image of a youngish Dr Roy, myself, Dorab, Mahesh Rangarajan (distinguished academic and, like me, an election addict), Yogendra Yadav (who remains the master of election analysis), the late Harkishan Singh Surjeet, and a politician with a black beard seated on the far left. Guess who? Narendra Modi, of course. No wonder NDTV was the original 'Dream Team'!