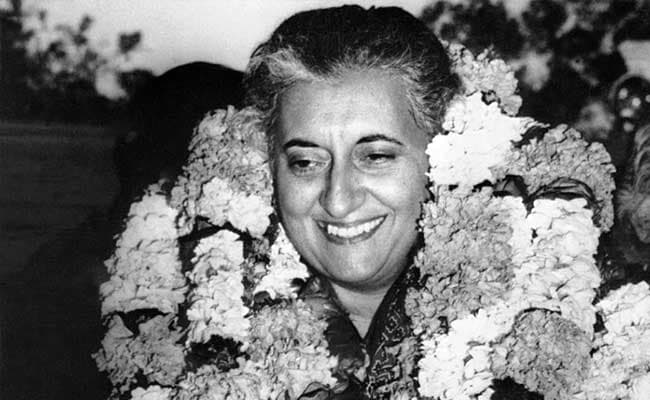 In July 1977 news came in that several Dalits (then called Harijans) in Belchi had been savagely murdered by upper-caste landowners. While the ruling patriarchs twiddled their thumbs, the woman sensed a political moment. She had always known when to go to the people: during wars and language agitations, she had rushed to the spot while rulers failed to act. The people had rejected her, the Congress had been wiped out in Bihar just six months earlier, but once again Indira Gandhi journeyed to the people, with the first aid of her presence and the salve of her helping hand. She was too quick for the ruling party or others in the Opposition. Even as they made dilatory plans to travel, Indira Gandhi was already in Hermes mode, with wings on her sandals. She set off for Belchi, deep in the heart of dacoit country, travelling first by train, then by jeep, then through pouring rain on a tractor and finally on an elephant. 'I have not come to make speeches, I have come to express sympathy with the bereaved,' she informed a crowd at Bihar Sharif.
The journalist Janardan Thakur evocatively describes her trip:
'No lunch, let us leave,' said Smt Gandhi firmly. Not to be deterred, when aides mumbled that the route was bad and no car could reach, she said: 'We shall go on walking. We shall go on walking even if it takes us all night.' Outside the town of Bihar Sharif, the road petered into a muddy track. When the jeep got stuck, a tractor was pressed into service but even that got stuck . . . Smt Gandhi was walking through the mud . . . Some Congressmen refused to go saying there was waist-deep water ahead but Smt Gandhi was still marching on, her sari raised above her ankle. 'Of course I can wade through water,' she snapped at her frightened companions. A thoughtful local suggested an elephant. 'But how will you climb an elephant?' aides asked. 'Of course I will,' she said impatiently. 'This is not the first time I have ridden an elephant.
Bahut dino baad haathi pe charh rahi hun
[It's been some time since I climbed an elephant].'
As Moti the tusker heaved up with Indira Gandhi on its back and a terrified companion, Pratibha Singh clinging to her, an accompanying cameraman cried out in delight, 'Long live Indira Gandhi.' She smiled back at him.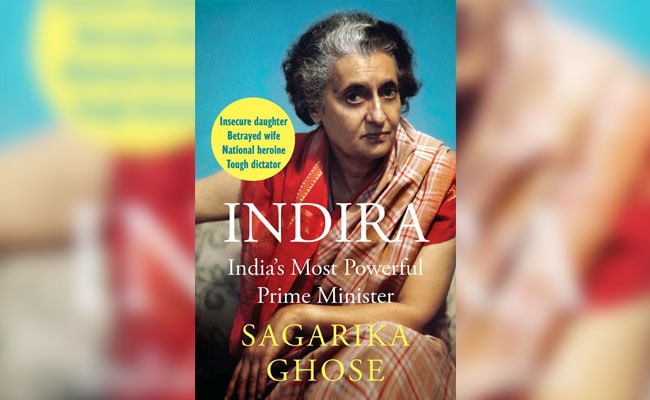 The skies were thunderous and the rivers were in spate. Light was failing and a thunderstorm gathered on the horizon. But on walked the doughty Moti, through dangerous currents and banks of mud carrying Indira Gandhi towards a political revival. The elephant had no howdah so sixty-year-old Indira lurched this way and that, finding it difficult to keep her balance. But then losing balance and yet holding on was the theme of her life these days; whatever happened, she would hang on and not let go. Sitting on the valiant elephant that carried her through the obstacles towards her goal, she knew that her people would be waiting. The bell around the elephant's neck rang out, as if keeping time for Indira Gandhi's political return.
'From where she got off the jeep, it was three and a half hours to Belchi. But she made it purely by her grit and determination and was hailed as a saviour of the harijans. Who could have imagined a Y.B. Chavan or a Brahmananda Reddy doing what she had done?'
At Belchi, grieving families stared awestruck as Indira on Moti loomed into view. They lit torches and came running towards her. She had the elephant kneel, listened to them and offered words of comfort. Mother Indira was back, the 'saviour' of the Harijans had braved tempests and floods to bring comfort to her children. Belchi projected a larger-than-life Indira on to the political screen. When the government and other politicians failed to provide help to the suffering, the lone Joan of Arc had rushed to the rescue. The symbolism was spectacular. She had captured an important political moment. Unfazed by her harrowing day, around midnight on the way back from Belchi, Indira Gandhi delivered a speech at a college. When the scent of a comeback sweetens the air, what price bad weather or fatigue?
Excerpted from Indira: India's Most Powerful Prime Minister by Sagarika Ghose, available on Amazon and on Juggernaut.