The mockery being made of Kejriwal's image was hurting the party. Right from his muffler and his cough to his austere lifestyle, he was being mocked for everything. Manoj Kureel, who had once volunteered to make cartoons for the IAC movement's Facebook page, began making demeaning cartoons of Kejriwal and other AAP leaders for Niti Central (now inactive), a right-wing website that was used to promote the BJP agenda.
But by not announcing the assembly election dates, the BJP had given us time to reorganize our teams, both on the ground and on social media. We had expanded our network during the general elections. Now, we reorganized this extended network. Interestingly, apart from three individuals, none of our social media team members was a resident of Delhi!
One part of the social media ecosystem that was working really well for us was Twitter trends. Our team had become so good at it that Kejriwal once remarked, 'I think you people have hacked into Twitter or have some internal contacts.' But it was simply because we had tried and tested many strategies and figured out how to get the best results over a period of time. Some are commonly known, others not so well-known, such as reusing old banners by simply changing hashtags when there was a dearth of content, or engaging overseas volunteers in Twitter trends.
I started working on building a full-time team based out of Delhi. I zeroed in on Sumit Negi, an electronic engineer who had left his job in 2012 to work for the party full-time, to lead this entire 'in-house' effort.
Although other parties were engaging in negative publicity against AAP and its leaders, we didn't want to indulge in a negative campaign. Ex-journalist Ashish Khetan came up with the idea of 'Delhi Dialogue'. The concept was simple yet effective. The idea was to identify a set of issues relevant to Delhi, have a series of dialogues with various stakeholders and then collate the output to form a manifesto for the assembly elections. A team constituting Khetan, Adarsh Shastri, Meera Sanyal and Preeti Sharma Menon was formed to take this idea forward, and it was supplemented by a social media campaign. A microsite was put in place to talk about Delhi Dialogues and to engage with the audience. The social media team made sure that big events were telecast live on our platforms and the points raised in them got ample play. We wanted to make sure that the people of Delhi knew which party was serious about solving the city's problems.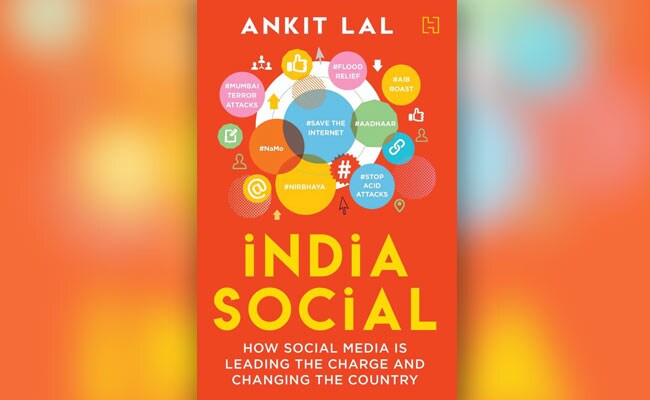 In November that year, Kejriwal went to a ten-day Vipassana meditation course. Around the same time, a Manchesterbased volunteer, Mohammed Shadab, made a banner inspired by the poster of the Hollywood film
Abraham Lincoln: Vampire Hunter
that transformed the way people perceived Kejriwal. Shadab tells me, 'When I made the poster, I didn't know that it would become such a hit. A fellow volunteer asked me to make something and I envisioned this. It took me another week or so before I could finally make the banner but the idea was clear from the very beginning. While making the banner I was imagining background music behind each of the lines: After 49 days of glory, he's coming back...'
Shadab's banner called Kejriwal 'Mufflerman', and it became an instant hit on Facebook. Aarti, our Twitter champion, gauged that the banner was getting an exceptionally good response within our closed circles, and asked me if we should do a Twitter trend around 'Mufflerman'. Till that time, the term had been used to make fun of Kejriwal's chronic cough and the muffler he wore to protect himself against the cold.
Kejriwal was unavailable, and I was sure that the others would say no. I told Aarti that we could not use the hashtag from the party's official handles, but nothing was stopping our volunteers from using it. On 20 November, she sent out one of the first tweets with the hashtag #Mufflerman. By 11:30 a.m., there were more than 40 tweets per minute with the hashtag. By 2:30 p.m., there was more than one tweet every second. Soon, #Mufflerman began to trend in India. What's more, it was not just AAP volunteers who were tweeting; it had simply gone viral.
Twitter hashtags usually die within a span of a few hours despite constant tweeting; the maximum I had seen a hashtag trend before this was for 72 hours. But #Mufflerman just wouldn't die! Three days later, it was
still
trending, and the party media-cell officials had finally given us the go-ahead to use the term 'Mufflerman'. Even media houses began to notice it.
The Times of India'
s entertainment supplement,
Delhi Times
, carried a half-page story about the hashtag.
Excerpted with permission of Hachette India from India Social by Ankit Lal. Order your copy here.
Get Breaking news, live coverage, and Latest News from India and around the world on NDTV.com. Catch all the Live TV action on NDTV 24x7 and NDTV India. Like us on Facebook or follow us on Twitter and Instagram for latest news and live news updates.