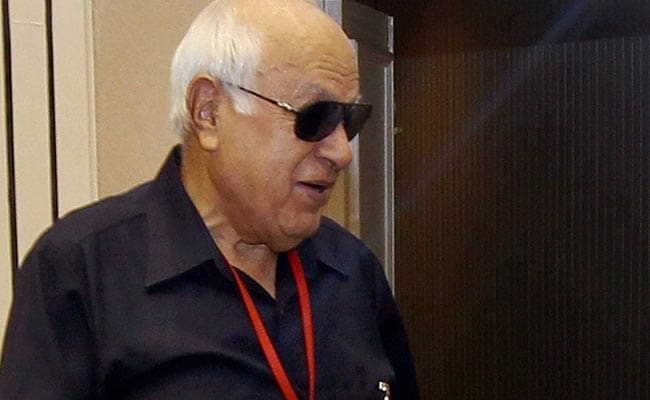 Patna:
West Bengal Chief Minister Mamata Banerjee, Jharkhand BJP leader and minister Saryu Roy and former Chief Ministers of Jammu and Kashmir Farooq Abdullah and Omar Abdullah have been invited by Nitish Kumar for his swearing-in ceremony on November 20.
Ms Banerjee, Farooq Abdullah and Omar Abdullahs will be attending the politically-significant event in Patna on November 20.
Mr Roy, who is Minister for Parlaimentary Affairs and Food in the Raghubar Das government, was also invited by Mr Kumar for the swearing-in.
"Around 2 pm today Nitish Kumar called Saryu Roy over phone and invited him to attend his swearing-in," a close aide of Mr Roy said in Ranchi. Mr Roy is known to be close to Nitish Kumar since the Jaya Prakash Narayan movement days.
In Kolkata, Trinamool Congress national spokesperson Derek O' Brien said, "Nitish Kumar called up our Chief Minister Mamata Banerjee and invited her for the swearing-in ceremony and she has agreed to attend the ceremony."
Last week, the two leaders had spoken over phone after the Bihar results were announced and Nitish Kumar had thanked Ms Banerjee for supporting the grand alliance in Bihar in their fight against the BJP.
The JD(U) leadership had last week extended its support to Ms Banerjee in her fight against BJP and had said that along with Aam Aadmi Party and Trinamool Congress, it would fight for strengthening cooperative federalism in the country.
National Conference president and former Chief Minister Farooq Abdullah also received an invitation call from Nitish Kumar as did his son Omar Abdullah, who is National Conference's working president and former Chief Minister.
"Just received a call from @NitishKumar ji inviting me to Patna on the 20th for the Oath taking ceremony. I look forward to being there," tweeted Omar Abdullah in the day.
Earlier, a National Conference spokesman said Farooq Abdullah, the party president and former Chief Minister, has been invited to the swearing-in ceremony of Nitish Kumar.
"Nitish Kumar called up the president National Conference personally in the morning and requested his participation in the oath-taking ceremony," the spokesman said in Jammu. Abdullah has accepted the invitation, he added.