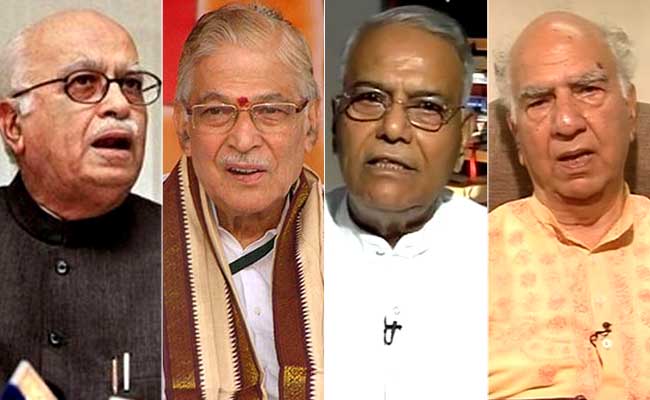 New Delhi:
Senior BJP leaders LK Advani, Murli Manohar Joshi, Shanta Kumar and Yashwant Sinha today issued a joint statement criticising the party's stand on its defeat in the Bihar assembly elections.
Here's the full text of the statement:
The results of the Bihar elections show that no lesson has been learnt from the fiasco in Delhi.
To say that everyone is responsible for the defeat in Bihar is to ensure that no one is held responsible. It shows that those who would have appropriated credit if the Party had won are bent on shrugging off responsibility for the disastrous showing in Bihar.
The principal reason for the latest defeat is the way the Party has been emasculated in the last year.
A thorough review must be done of the reasons for the defeat as well as the way the Party is being forced to kow-tow to a handful, and how its consensual character has been destroyed.
This review must not be done by the very persons who have managed and who have been responsible for the campaign in Bihar.