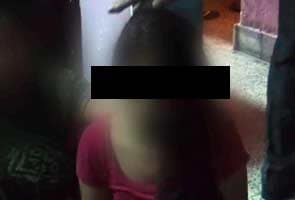 Bhopal:
A girl student of a pharmacy college allegedly committed suicide after being ragged by her seniors and a faculty member in Bhopal. Police said four of her seniors, all girls, and the faculty member were arrested after the incident.
Anita Sharma, pursuing her B-Pharma second year course from the RKDF College, allegedly committed suicide yesterday at her residence in Jeevan Vihar Society, police said.
A note, reportedly written by Anita, blamed her four seniors and the faculty member for the suicide, police said.
According to the note, the girl's seniors had been allegedly ragging since her admission in the college. They allegedly forced her to write their mid-semester copies. According to police she reported this to one of the faculty members Manish but was allegedly threatened to remain quiet on the issue.
According to the note recovered the seniors began threatening her with acid attack and rape after they came to know about her complaint.
Based on the note all four seniors - identified as Nidhi, Dipti, Divyanshi and Preeti - and faculty member Manish were arrested today, Additional Superintendent of Police (ASP) Dilip Singh Tomar told reporters.
They were arrested on the charge of abetment to suicide, he added.