Bengaluru:
Highlights
Air Chief Marshal Raha became the first IAF chief to fly the fighter
He flew in a Tejas trainer for 30 minutes to check its capabilities
"Good aircraft for induction into Indian Air Force operations," he said
More than 15 years after he first flew, an Indian Air Force Chief Air Chief Marshal Arup Raha today took control of the indigenous light combat aircraft (LCA), the Tejas for the first time.
Air Chief Marshal, a veteran fighter pilot, flew the jet along with a test pilot for thirty minutes and simulated air-to-air and air-to-ground attacks using different modes of the jet's advanced Israeli made radar and the helmet mounted targeting system.
After his sortie, the Air Chief said, "It is my first sortie in Tejas, it is a good aircraft for induction into IAF operations."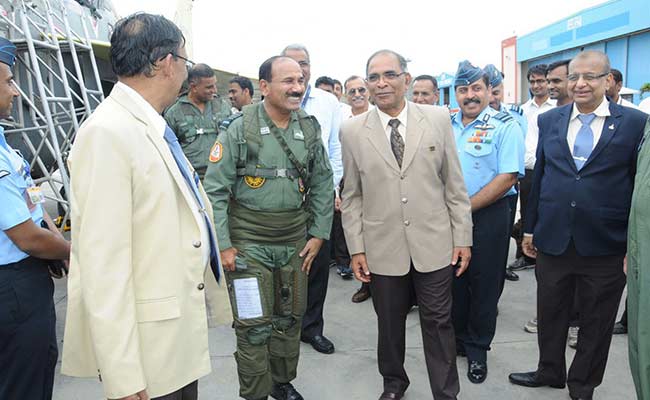 The Indian Air Force has 120 Tejas fighters on order. Several decades in development, the Tejas has finally entered the Indian Air Force in limited numbers.
At a time when the Indian Air Force's squadron strength has come down considerably, the induction of the Tejas is a priority, particularly since the aircraft has overcome several of the challenges that it faced in its development.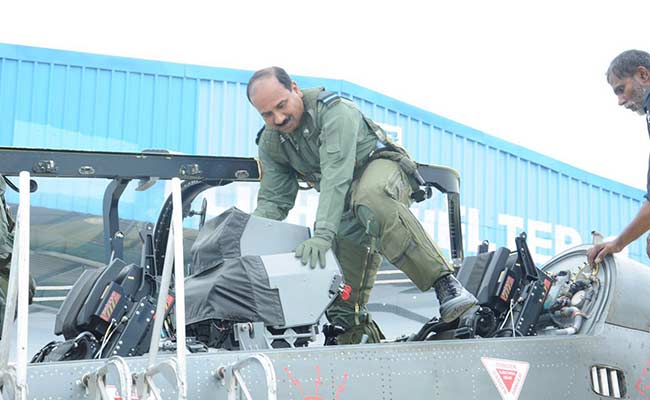 At the moment, a handful of Tejas jets have entered service in the IAF even as Hindustan Aeronautics completes weapons-firing tests on the aircraft. The first squadron of the LCA is expected to be formed by July this year.
Meanwhile, test pilots are clearing several weapons including the Israeli Derby and Python air-to-air missile for use on the fighter.
The Light Combat aircraft programme began in the eighties to replace India's fleet of Russian designed MiG-21 fighters. The programme ran into several stumbling blocks particularly after the imposition of US sanctions in the nineties which prevented the transfer and development of key technologies.
Over the years, aviation technology around the world has shot ahead of where the Tejas stands today but those in favour of the jet insist that the Tejas remains far superior to the MiG-21 and displays flies as well as the French built Mirage 2000 also in service with the Indian Air Force.