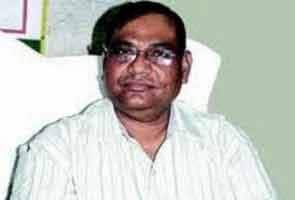 New Delhi:
With less than a month to go before assembly polls begin in Uttar Pradesh, the Election Commission has directed the state government to remove state police chief Brij Lal.
The poll panel's directive came late last night which along with Mr Lal - who is the Director General of Police (DGP) - has also asked for the removal of Principal Secretary (Home), Fateh Bahadur Singh.
Both officers will be replaced respectively by Atul Kumar, who will take over as the new DGP, and Manjeet Singh, who will take charge as the new Principal Secretary(Home) for UP.
The order comes in the wake of opposition parties alleging that the two officers had a partisan approach favouring the Mayawati-led Bahujan Samaj Party (BSP) government and have been demanding for the duo's removal. Mr Singh, incidentally, had also been removed during the last assembly polls over similar charges by the Opposition.
The BSP, meanwhile, has hit back, dubbing the order as an insult to the Dalit community which both concerned officers belong to. The two are known to be close to the Chief Minister who has often been seen lavishing praise on them. In fact, complaints have been made about several other trusted lieutenants of Mayawati including Cabinet Secretary Shashank Shekhar Singh.
The BSP has already faced a setback with the Election Commission ordering for Chief Minister Mayawati's statues as well as those of her party's symbol, elephant, at the Noida park to be covered. This is being done as part of the model code of conduct ahead of elections.
Addressing a press conference, Chief Election Commissioner SY Quraishi on Saturday said that except for Mahatma Gandhi, photos of all political leaders should be removed. "There must be level playing ground. Partiality will lead to severe consequences," he said.
(Read)
The assembly polls in UP are scheduled to begin from February 4 and will end on February 28.