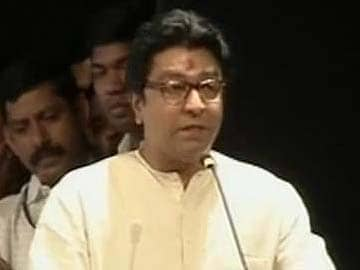 Jalna, Maharashtra:
Maharashtra Navnirman Sena chief Raj Thackeray today slammed all four major parties - Shiv Sena, BJP, NCP and Congress - calling the parties "arrogant" and asked voters to teach them a lesson in the October 15 Maharashtra Assembly polls.
These political parties have become "arrogant" over the years and their leaders show no compunction in changing their loyalties, he said, addressing an election rally in support of the local MNS candidate at Tirathpuri village near Jalna in north Maharashtra.
Mr Thackeray lambasted NCP leader Ajit Pawar for his "urination" remarks made at a public meeting in a village in Pune district in April last year. Ajit, then the Deputy Chief Minister, had apologised for the controversial remarks made in the context of water shortage in parts of Maharashtra.
"How can the people tolerate such leaders,"? Mr Thackeray asked.
He added that such leaders should be asked as to what they had done for the people.
Mr Thackeray also cited the water scarcity problem in the Marathwada region, where crores of rupees are alleged to have been embezzled by officials and politicians in the name of solving the issue.