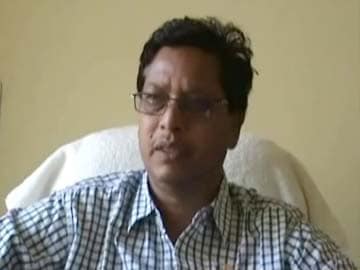 Bilaspur:
Just a day ahead of the first round of elections for Chhattisgarh Assembly, allegations of rape have surfaced against BJP legislator and former health minister Krishnamurti Bandhi. Mr Bandhi is a candidate from Masturi in Bilaspur district.
The complaint has been leveled by a woman who was later found burnt in mysterious circumstances inside the premises of Mr Bandhi's aide and former judge, RR Bhardwaj.
"Mr Bhardwaj first raped me and then he introduced me to Mr Bandhi. He said the BJP leader will take care of you and your kids. He will also provide you with a job, don't worry. But Mr Bandhi forced me to have a relationship with many people, and this has continued for three years," the woman told mediapersons after registering a complaint at the city Kotwali police station hours before she succumbed to her burn injuries.
Mr Bhardwaj and his son have been arrested. The retired judge had taken the woman to his residence after she had registered the complaint. Mr Bandhi, meanwhile, said this is a political conspiracy against him.
"Look, this is election time, I am not even aware of her background. I don't know who she is or what she has alleged. I feel this is a political conspiracy by the Congress and without any evidence they are trying to malign my character which is absolutely inappropriate," the BJP leader said.
The police say they are investigating the case.
"The woman complained and retired judge Bhardwaj filed a counter complaint. There was an investigation on this and the very next day this incident happened. Initially, she only wanted alimony now there is an investigation into it," said Harish Yadav, Superintendent of Police, Bilaspur.