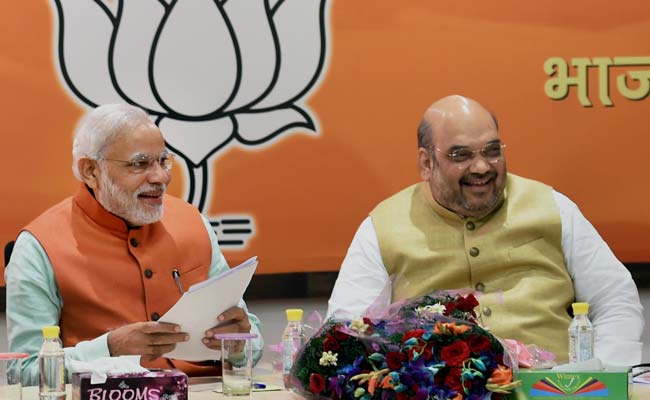 New Delhi:
As the BJP reviews options for who to partner with to form the government in Maharashtra, former ally, the Shiv Sena, is more than interested, but will be made to sweat. Top leaders in the BJP say that while the Sena is seen as a natural choice - the parties shared a 25-year alliance till they broke up in September - the Sena must accept that it has little bargaining power and demands like the post of Deputy Chief Minister are disproportionate to its clout.
The BJP won its strongest-ever result in Maharashtra yesterday with 123 seats, but it needs 22 more to form the government. The Sena could have exploited that gap, but Sharad Pawar's NCP eliminated that possibility by offering external support.
The BJP and the Sena last governed Maharashtra together from 1995 to 1999. The Sena was the lead player; the BJP was its junior partner. After the BJP's spectacular sweep in the national election this year, the party made it clear that it wanted to recalibrate the arrangement for Maharashtra. Sena chief Uddhav Thackeray disagreed, and the alliance broke in September, though it was clear that after 15 years of being governed by the Congress and Mr Pawar's party, Maharashtra was ready for change.
The BJP's result proved that it had correctly chosen to contest the state on its own terms, with the Prime Minister leading the campaign. Last evening, Mr Thackeray reportedly spoke on the phone to the PM and BJP president Amit Shah, both of whom he had excoriated at his election rallies. Sources close to Mr Thackeray said he suggested that it was time to look forward, and the PM courteously agreed.
But the BJP will review its options carefully. And the party is clear that a return to the sort of power-sharing agreement they had with the Sena in the 90s is impossible.