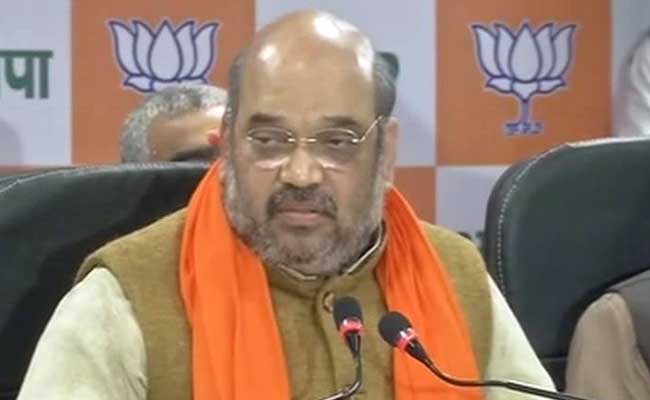 Patna:
The BJP today strongly denied "borrowing" Kiran Bedi to win Assembly elections in Delhi and played down the controversy over the charge that she had asked India Against Corruption movement leaders to go soft on the saffron party.
"BJP has been in favour of including eminent personalities from different walks of life into the party and Kiran Bedi is one such example," BJP President Amit Shah told reporters in Patna.
To a question regarding controversy over the charge that Kiran Bedi had asked leaders of India Against Corruption to go soft on BJP, Mr Shah said, "India Against Corruption was not Aam Aadmi Party (AAP)."
Praising Kiran Bedi, he said, "She has been an outstanding police officer who fought against corruption throughout her life."
"Women in Delhi have faith on her (Kiran Bedi) as she has done much for their security," he said.
In response to a question on government formation in Jammu & Kashmir, Mr Shah said, "A unique mandate has come in Jammu and Kashmir. The BJP is having talks with PDP, but I cannot say how and when a government will be formed there."
When asked if the BJP was in touch with Rajnikanth, Mr Shah said in a lighter vein, "the whole country is in touch with him and everybody loves his movies."
In reply to a question on absence of actor-politician Shatrughan Sinha from his programme, Mr Shah said he was there in party programme yesterday.
But, today because of a marriage in his family he was not there, he said.