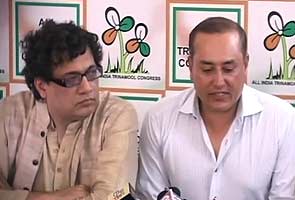 Kolkata:
Trinamool Congress has roped in IT wizard and co-founder of Hotmail, Sabeer Bhatia, to help the party campaign better in the cyber world for the upcoming West Bengal Assembly polls.
"Leaders can communicate with people through Internet and the more an organisation becomes cyber savvy, the more it can reach out to people," Bhatia said at a press conference held in the Trinamool Congress headquarters here.
Bhatia will help a 12-member Trinamool cyber team, which includes two IIM students.
Bhatia was asked to guide the party's cyber team by Derek O'Brien who is in charge of the Trinamool Congress' website.
Asked if it was a process to woo the youth, O'Brien said, "This is not a question of wooing the Generation X or Generation Y. We are trying to use the cyber technology to bridge the party and the people and later on obviously the government and the people."
Trinamool Congress Secretary General Partha Chatterjee said that Bhatia's experience and inputs would help the party reach out to more people through the Internet.
"We are also trying to develop a portal which will help the people speak to the Trinamool leaders directly," Chatterjee added.
On whether Bhatia will be working as a consultant to the party, O'Brien said, "Right now we have shared his wisdom and we have invited him to come after six months. We will try to use his wisdom and expertise for a better governance."
Bhatia also visited Mamata Banerjee's Kalighat residence and held a meeting where, apart from the Trinamool chief, Partha Chatterjee and Derek O'Brien were present.
Along with a partner, Bhatia founded Hotmail, the first free email service provider, in the early 1990s. Later in 1997, he sold Hotmail to software giant Microsoft.