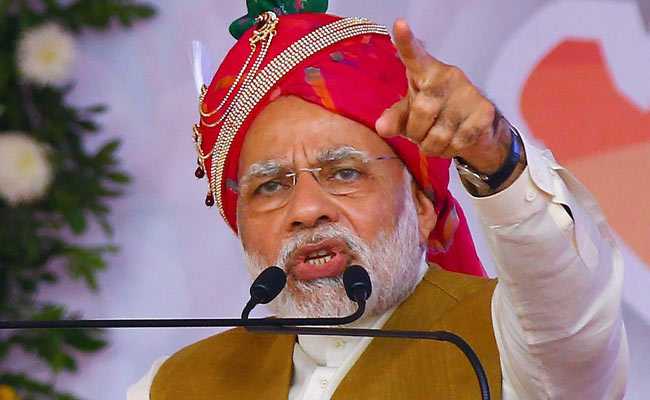 Gujarat:
As Gujarat gears up to vote for 93 seats of the state's 182 constituencies in the final of the two-phase assembly elections today, Prime Minister Narendra Modi and Congress President-elect Rahul Gandhi, after a long and cacophonic campaign, have requested "all those voting today to vote in record numbers". Voting for
Gujarat election
began at 8 am and ends at 5 pm. The results will be announced on December 18.
Today is Phase 2 of the Gujarat elections. I request all those voting today to vote in record numbers and enrich this festival of democracy.

- Narendra Modi (@narendramodi) December 14, 2017
A few minutes later, Mr Gandhi also tweeted, "Gujarat's resurgence has begun. Every vote will contribute towards strengthening the foundation of democracy. I appeal to the people of Gujarat to vote for the state's bright future."
Senior Congress leader P Chidambaram also urged the Gujaratis to exercise their right to vote as "every vote can bring about change". In his tweet, he said, "Don't underestimate the power of your vote. To my fellow citizens of Gujarat: Every vote matters. Just go out and vote. Vote for a change of government after 22 years."
Mr Chidambaram also suggested that "Gujarat voters must ignore the diversionary tactics of BJP. Focus on only one thing: vote to change the government after 22 years".
The 93 constituencies that go to vote today are in 14 districts. There are 851 candidates in the fray. The ruling BJP won 52 of these seats in the previous election, and the Congress 39 while two more are held by the Nationalist Congress Party and an Independent.
BJP president Amit Shah and Finance Minister Arun Jaitley are already in Ahmedabad to cast their vote, while PM Modi will be flying today to vote at a polling booth in the Nishan High School in Ranip locality of Sabarmati.
The first phase of polling for 89 seats in the 182-seat state assembly were held on December 9 with over 60 per cent voting registered.