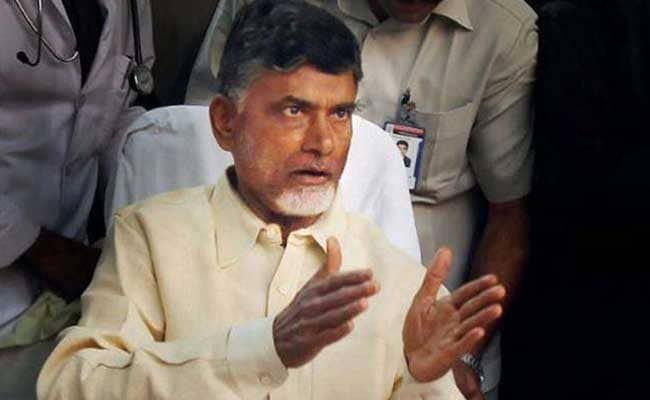 Amaravati:
Andhra Pradesh Chief Minister N Chandrababu Naidu today termed as "baseless and meaningless" the allegations of corruption levelled against him by Jana Sena president Pawan Kalyan, and said it was part of a "grand conspiracy" to weaken the Telugu Desam Party.
Mr Naidu also remarked that any criticism of him would only be a blessing.
TDP leaders lashed out at the film star, saying he was reading out the "New Delhi script" and alleged that the BJP was behind him.
In an oblique reference to the BJP central leadership, the chief minister warned that "Tamil Nadu-type dramas" could not be played in Andhra Pradesh.
He added that "some bigwigs" were enacting drama with the YSR Congress leaders till yesterday.
"Once they realised the drama failed, they started a new one," Mr Naidu said.
"We know where these drama scripts have come from.. There are some bigwigs behind this conspiracy. Let them play any number of dramas, ultimately people will deliver the right judgement," Mr Naidu told his party MPs and senior leaders in a teleconference this morning.
It may be recalled that the Jana Sena chief, at his party's fourth anniversary celebrations last night, targeted Mr Naidu and his son Lokesh accusing them of "indulging in widespread corruption."
"Andhra Pradesh post-bifurcation has become the number one state in corruption," Mr Kalyan alleged.
Shaken by the open accusation, TDP leaders today lined up before the media to "strongly condemn" the actor's "baseless attack."
Mr Naidu sought to know who stood to benefit if the chief minister or the TDP were weakened.
"The allegations (of corruption) against me and my son are meaningless and baseless. These are part of a conspiracy. People will understand this," the TDP chief said.
It was unfortunate that Mr Kalyan became a pawn in the conspiracy, he added.
Stating that this was a crucial time and that their focus should only be on state's interests, Mr Naidu asked his party leaders not to "get emotional" or make personal criticism against the Jana Sena president.
Deputy Chief Minister (Home) N China Rajappa, Energy Minister K Kala Venkata Rao, government chief whip P R Reddy and other TDP leaders too condemned Mr Kalyan's charges. .
"Kalyan apparently targeted Lokesh only because the latter is emerging as a strong leader," the deputy chief minister added.