Highlights
Chief Minister visited Anantpur yesterday, urged crowd to save water
Anantpur is one the driest parts of the country
Thousands of litres used on helipad to avoid dust-storm when he landed
Hyderabad:
At a public meeting, Chief Minister Chandrababu Naidu led a gathering in taking a pledge to save water.
The symbolic gesture yesterday in Anantpur, one of the driest parts of the country, would have carried more weight if it hadn't been preceded by thousands of litres being poured onto a helipad where the Chief Minister's helicopter had landed, along with that of other VIPs.
At least four tankers, each with nearly 5,000 litres, were emptied in the area to prevent a dust-storm when the VIP choppers landed.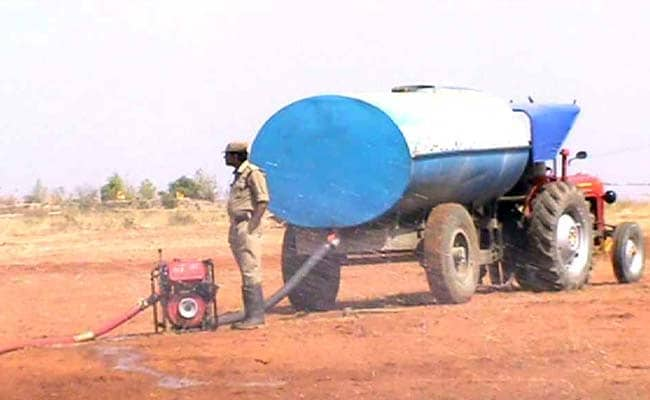 Anantpur gets so little rain that it's second only to the most arid parts of desert state Rajasthan.
With drought declared in nearly half of the country's 600-odd districts, a water crisis has struck as temperatures swirl well above 40 degrees.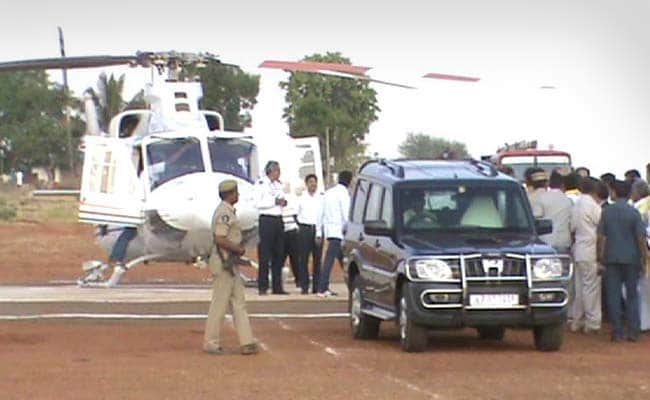 In
Marathwada in Maharashtra
, a region whipped by drought for the third year in a row, two ministers commissioned controversies recently where
water was wasted in prepping helipads
for their landings.
In Karnataka, Chief Minister Siddaramiaah has ordered action against officials
who ordered roads to be watered
for his drive through a village plastered with drought.