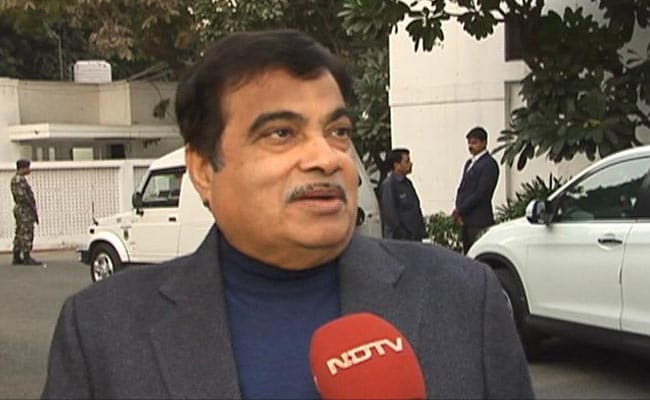 Visakhapatnam, Andhra Pradesh:
Union Shipping Minister Nitin Gadkari said today that the Centre plans to build a port at Vadarevu in Andhra Pradesh's Praksam district, even as the state government insists that the port be developed in Nellore district.
"I am writing a letter to the chief minister seeking allotment of 3,000 acres of land for the proposed port at Vadarevu. Under the Sagarmala project, this will also contribute to port-led industrial development in the region," Mr Gadkari told reporters at a press conference in Visakhapatnam.
He mooted the idea of forming a special purpose vehicle with the state government to build the new port.
The Centre had virtually ruled out developing a port in Dugarajapatnam in Nellore in accordance with the provisions of AP Reorganisation Act, 2014.
Following this, the TDP government had hit out at the Centre, alleging that people of the state were betrayed.
The Centre had said it was ready to build a new port at an alternative location but the state government insisted that it be developed in Dugarajapatnam.
At the end of a two-day review of the port sector here, Mr Gadkari came up with the new proposal specifying the location where the Centre intended to build the port.
"Visakhapatnam Port is saturated. We need a new port. We have identified Vadarevu as a prospective location and we require 3,000 acres of land. We will float an SPV with the state government and develop the port, which will also lead to industrial development in the region," he said.
There was a move to develop a port and industrial corridor between Vadarevu and Nizampatnam when Y S Rajasekhara Reddy was the chief minister of undivided Andhra Pradesh.
That project ran into trouble after its promoters were named as accused in YS Jaganmohan Reddy's disproportionate assets case.
Though the Chandrababu Naidu government sought to reclaim the land after it came to power in June 2014, legal hassles prevented any action.
Now the Centre is seeking 3,000 acres of litigation-free land to develop a port at Vadarevu, according to a senior official of the Shipping Ministry.