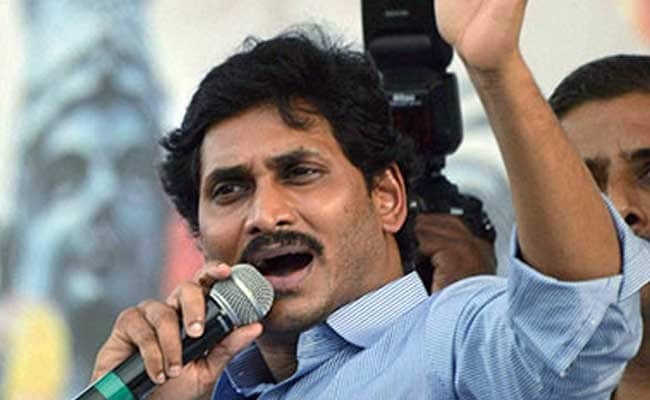 Hyderabad:
The Central Bureau of Investigation (CBI) on Tuesday moved a petition in a special court in Hyderabad, seeking cancellation of bail of YSR Congress chief YS Jaganmohan Reddy in illegal assets case for allegedly violating bail conditions.
The investigating agency filed the petition in the CBI special court to seek cancellation of bail on the ground that he is allegedly trying to influence the witnesses. The court asked the YSR Congress leader to file a counter and adjourned the hearing till April 7.
Jaganmohan Reddy, currently Leader of Opposition in Andhra Pradesh assembly, was arrested by the CBI in May 2012. He spent 16 months in jail before he was granted bail in September 2013.
While setting him free on bail, the court had asked him to appear before the court whenever the proceedings required his presence and said if the accused violates the conditions, the CBI could approach the court for cancellation of bail.
The CBI has so far filed 13 charge-sheets in the case against Mr Reddy, his aides, former state ministers, IAS officers, corporate entities and businessmen.
The case relates to alleged investments made by private firms and individual investors in Mr Reddy's companies in return for the favours they received when his father YS Rajasekhara Reddy was Chief Minister between 2004-09.
YS Rajasekhara Reddy died in a helicopter crash in September 2009, a few months after he led Congress party to a second consecutive term in power. Following differences with Congress leadership, his son quit the Congress in 2010 and floated the YSR Congress.