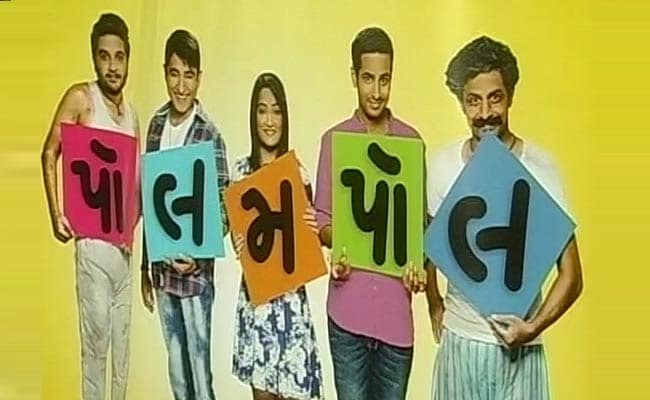 Ahmedabad:
Recent Gujarati films that have scored big at the box office are not just raking in crores but have also raised hopes of the revival of "Gollywood" after a decade-long slump.
With a new touch of the urbane and youthful some of these films have done better than even Bollywood films, say industry watchers. A far cry from almost no activity in the industry, the recent few months have seen a flurry of promotional events for the Gujarati movies. The most recent is the promotion of forthcoming Gujarati comedy "Polampol" by its star cast.
At least a dozen hits have been recorded in 2015; they earned crores and another two dozen films are in the making. Last year, the box office collection for Gujarati movies was over Rs 55 crores, up from Rs 7 crore in 2014. Films like "Gujjubhai the great", "Chhelo divas" and "Be yaar" have been making impressive collections. "Chhelo divas" completed a 50-day run recently, and is still showing. Sources say the film makers earned eight times more than their investment on their film.
"The simple fundamental is if the movie is strong, cinematography is good, technically perfect with a talented cast and good music, it will work. Be it Gujarati, Marathi or any other regional movie it will work,'' says Films director Tejas Padhiya.
So what's really brought about the turnaround? Industry watchers point out that unlike movies in the past which essentially catered to rural segments, the spurt in urban centric films seems to have halted the downslide. And more importantly, there is more money going into making films.
"The funds were available but nobody was taking the plunge. But now more and more financers and directors are looking towards the industry. Even those Gujarati financers who were refusing to finance (films) are back now,'' says Actor Jhimit Trivedi.