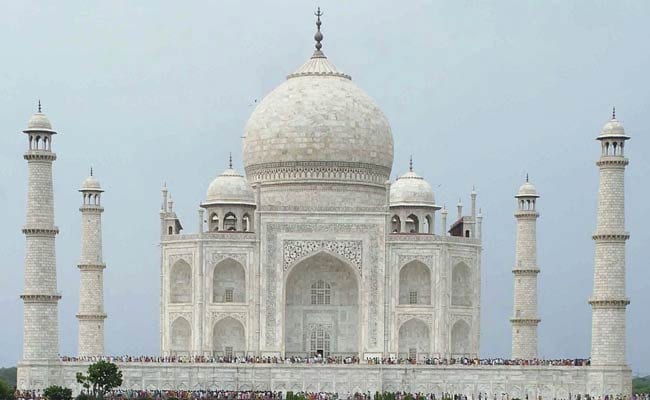 New Delhi:
A parliamentary panel has voiced concern over industrial pollution in the Taj Trapezium Zone Authority area "adversely" affecting the Taj Mahal and said that it was "aghast" at the lack of administrative set up and budgetary allocation in the Zone.
The Taj Trapezium Zone Authority (TTZ) was set up to monitor progress of implementation of various schemes to protect the 17th century 'monument of love'.
The Parliamentary Standing Committee on Science and Technology and Environment and Forest noted that increased vehicular traffic in Agra was becoming a huge source of pollution and was one of the factors adversely affecting the Taj Mahal.
It recommended that measures taken by the government to contain vehicular pollution should be strictly implemented to obviate any relaxation so that the beauty of Taj could be saved.
It also expressed "concern" over sources of industrial pollution in TTZ area, which it said was "adversely" affecting the Taj.
"The government should look into the allegation of illegal expansion of factories which are emitting NO2, Sulphur and petro coke and do not comply with the pollution norms in violation of the orders of Supreme Court and take not only necessary punitive action but preventive measures too against such industries," the committee noted in its recommendation.
It also voiced concern over lack of administrative set up in the Zone.
"The committee is aghast to note that no administrative set up has been constituted for TTZ Authority and as such no mechanism is available to implement the decisions of the TTZ Authority.
"As admitted by the Authority, for all practical purposes, the Authority is not functioning optimally as it consists of only members with no supporting staff. Further no budget is allocated for proper functioning of the Authority," the committee chaired by former Union Minister Ashwani Kumar said.
The committee said that it was a loss to understand as to how the TTZ Authority created to monitor progress of the implementation of various schemes for protection of Taj Mahal and programmes for protection and improvement of the environment in the area has been functioning since 1999.
The committee has recommended that the Environment Ministry should provide necessary financial support, manpower and infrastructure to TTZ authority without any further delay so that it is able to effectively discharge its functions.