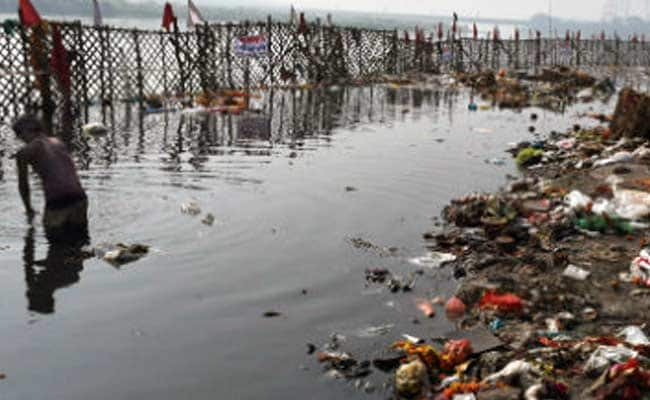 New Delhi:
The National Green Tribunal today issued bailable warrants against seven colonies in Agra for releasing untreated sewage into the Yamuna and for the failure of their representatives to appear before it.
"Despite service of notice nobody is present on their behalf. Consequently, we issue bailable warrant against the seven. Notices in the sum of Rs 10,000 to the satisfaction of the arresting officer, in exercise of our powers and in terms of the provision of the National Green Tribunal Act, 2010 and Section 151 of Code of Civil Procedure, 1908," a bench headed by NGT chairperson Justice Swatanter Kumar said.
It said these bailable warrants will be issued against the president of the residential association of the respective colonies.
These seven colonies are Indradhanush Colony, Rahul Vihar, Sant Nagar, Jai Ram Bag, Amar Vihar, Maitri Bag and Friends Vihar, which were found dumping concrete and debris waste and untreated sewage into the river.
Representatives of three colonies Rahul Green, Tulip Paradise and Radhavallabh Inter College were, however, present in pursuance to the notice issued by the tribunal.
The bench order came after Agra Nagar Nigam submitted that they have served all the notices issued by the tribunal on last date of hearing on September 10.
The panel asked the colonies whose representatives were present to file their replies within two weeks and posted the matter for further hearing on November 4.
It also asked the Uttar Pradesh irrigation department to file a complete report of the physical demarcation of the flood plain on the Yamuna in relation to 2010, when the worst flood had occurred in past 25 years.
The bench asked the parties concerned to argue on the point of payment of compensation, demarcation of flood plains, deposit of concrete and debris waste on the flood plains and the sewage directly being discharged into the river.
The panel also asked the Agra Nagar Nigam to inform it whether there are any sewage treatment plants for treatment of sewage being discharged by all the builders, which are close to the Yamuna even if beyond the flood plain and what are the schemes to recycle the treated water.