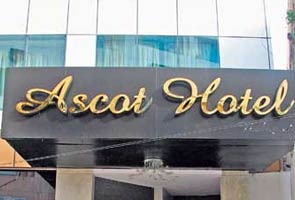 Bangalore:
The anti-narcotics wing of the Central Crime Branch raided a star hotel on Brigade Road and arrested four women, including the receptionist of the hotel, for soliciting customers online and providing them with prostitutes.
The group worked as regular employees for the hotel and managed the racket through an online escort service on the side.
The police stumbled upon the Bangalore Escort Service website and contacted Rajesh posing as prospective customers, which led to the bust.
One of the key accused Mary Agnes (37), who also worked as the receptionist, acted as the go-between for the pimps, the girls and the customers.
Joint Commissioner of Police Alok Kumar said that the kingpin of the racket, Rajesh, used to arrange girls from Delhi and Mumbai and place them in star hotels with the help of Agnes and then contact his clients through his website. Once a deal was clinched, he offered Agnes's mobile numbers for a predetermined rate.
Agnes used to receive payment after escorting the customers to rooms where the girls were already booked and then transfer the amount to her associate's account.
Among the other accused, the police arrested Mahi Bosoi (22), from Delhi and Sonia Kamble (21), from Pune. "The duo was operating from the hotel for the past month," said Assistant Commissioner of Police R Lakshman.
Based on information, the police have also raided another hotel in Sheshadripuram and arrested Mumbai-based Sania Ansari (22). Enquiries revealed that she was staying in the hotel for them past week and had earned around Rs 1.8 lakh.
"We will seize Rajesh's bank accounts to recover the amount," Lakahman said.
However, Rajesh and his associate Kumar alias Michael, who were key players in the racket managed to escape.
They are constantly on the move and used to operate online, which makes it difficult to catch them, the police said, adding that both are suspected to be running similar rackets in other parts of the country.
All the girls have been booked under immoral trafficking act and remanded to judicial custody.