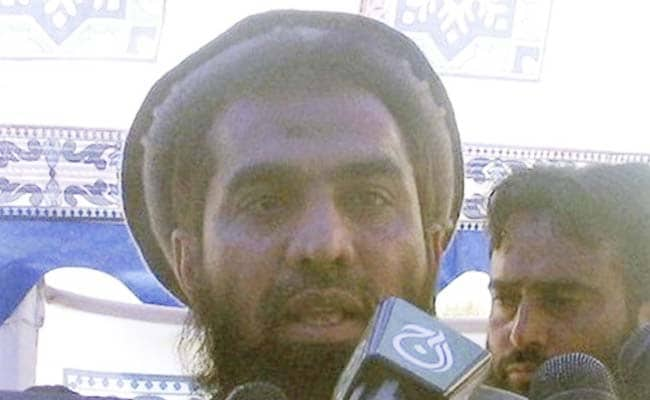 Islamabad:
Zaki-ur Rehman Lakhvi, the mastermind of the 2008 Mumbai attack, was today sent back to a Rawalpindi jail after a court in Islamabad remanded him to 14 days judicial custody for the abduction of an Afghan national.
Lakhvi, 54, was produced before a judicial magistrate of a local court on the expiry of his two-day physical remand.
The magistrate rejected the police request for further five days remand to interrogate the suspect and sent him on judicial custody for 14 days at Adiala Jail where had been detained in Mumbai terror attack case for the last five years or so. He will be reproduced before the court on January 15.
Just before Lakhvi was to be released yesterday after Islamabad High Court suspended his detention, he was arrested on charges of kidnapping a man named Muhammad Anwar Khan, an Afghan national.
In a FIR registered on Monday at a police station in Islamabad, Khan was kidnapped by Lakhvi six years ago.
The police also got Lakhvi's two-day physical remand from a judicial magistrate which ended today.
Lakhvi was granted bail on December 18 in the Mumbai attack case but was detained under the Maintenance of Public Order (MPO). He challenged his detention under MPO in the Islamabad High Court which on Monday suspended the government order, evoking a strong reaction from India.
"It is unfortunate that an unnecessary hype was created on grant of bail to Lakhvi. These are legal matters and media trials serve no purpose. We should wait for the outcome of the case," said Pakistan Foreign Ministry spokesperson Tasneem Aslam.
(Read more...)
According to the FIR against Lakhvi, Khan went missing from Islamabad's Thallan Syedan suburb some six years ago.
Khan's brother-in-law Muhammad Daud accused Lakhvi for the kidnapping.
According to the FIR, Lakhvi motivated Khan for Jihad, but he refused. One day Lakhvi came along with his accomplices at his house and took Khan with him.
Daud told police that he tried several times to contact Lakhvi after his arrest in 2009 but without success.
"Only after learning from television news that Lakhvi is going to be released, and thinking he may go underground, I requested the Islamabad police to take action against the accused for kidnapping Khan," he said.
Lakhvi and other six accused - Abdul Wajid, Mazhar Iqbal, Hamad Amin Sadiq, Shahid Jameel Riaz, Jamil Ahmed and Younis Anjum - have been charged with planning and executing the Mumbai attack that took place on November 26, 2008, and left 166 people dead.
Lakhvi was arrested in December 2008 and was indicted along with the six others on November 25, 2009 in connection with the case. The trial has been underway since 2009.