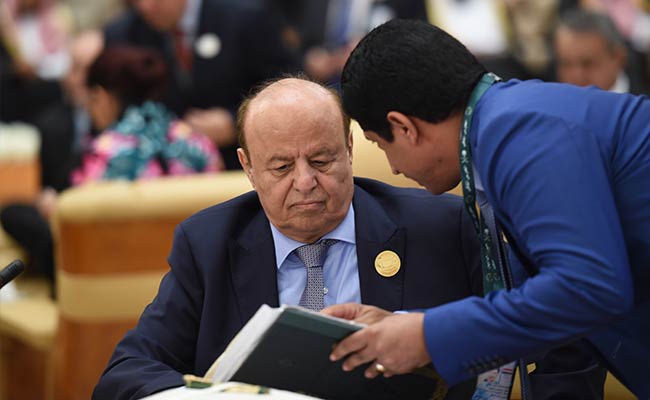 Yemen's President Abedrabbo Mansour Hadi has relieved prime minister and vice president Khaled Bahah of his duties in government, a presidency source told AFP on Sunday.
Hadi appointed Ahmed bin Dagher, former secretary general of the General People's Congress party to which the president once belonged, as prime minister, the source said.
He appointed veteran General Ali Mohsen al-Ahmar as vice president, according to the same source, who said Bahah would now serve as a presidential advisor.
There was no immediate explanation behind Bahah's dismissal, which comes just a week ahead of a UN-brokered ceasefire planned between Yemen's warring parties, which is expected to pave the way for peace talks in Kuwait on April 18.
But government sources have in the past spoke of differences between the president and Bahah, who had served as Yemen's envoy to the United Nations before Hadi appointed him as foreign minister and then prime minister.
In December, Hadi reshuffled his cabinet, naming new foreign and interior ministers in a move that was understood to be aimed at smoothing his relations with Bahah.
Hadi has also recently been involving Ahmar more actively in decision-making, appointing him in February as armed forces deputy commander in a bid to rally support from tribes and troops in the rebel-held region around Yemen's capital.
Ahmar's troops played a prominent role in the 2011 uprising that ousted strongman Ali Abdullah Saleh, whose loyalists are now allied with Iran-backed Shiite rebels in control of Sanaa.
(This story has not been edited by NDTV staff and is auto-generated from a syndicated feed.)