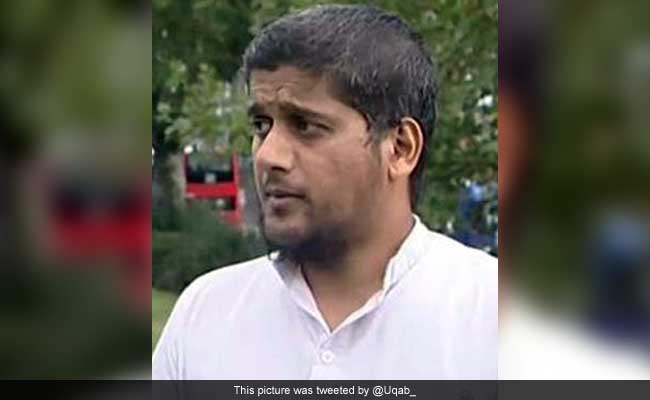 Highlights
'Man named Abu Dhar took Yazidi girls for himself', said the teen
Siddhartha Dhar converted to Islam and goes by the name Abu Rumaysah
He was out on bail when he escaped from UK to Syria
London:
Indian-origin ISIS terrorist from Britain Siddhartha Dhar, dubbed as the "New Jihadi John", is a senior commander of the dreaded outfit, according to a media report.
Nihad Barakat, a Yazidi teenager held as a sex slave by the group, was quoted as saying by the Independent that she was kidnapped and trafficked by Siddhartha, who is now based in Mosul, the group's Iraqi stronghold.
Siddhartha, a British Hindu who converted to Islam and now goes by the name Abu Rumaysah, had skipped police bail in the UK to travel to Syria with his wife and young children in 2014.
In an interview for a new documentary series for UK-based British Muslim TV about life on the frontline in Iraq, Barakat said Siddhartha was among the foreign fighters who enslaved her.
"When I was captured near Kirkuk, they took me to another leader from Mosul. His name was Abu Dhar. He also took Yazidi girls for himself. Every day he would tell me that I had to marry another man," she said.
The newspaper admits that while it is difficult to verify whether "Abu Dhar" is the same man as the most-wanted British terror suspect, the documentary's presenter said he was "very confident" Barakat was referring to Siddhartha.
"From the information I have, Siddhartha is deemed a leader in Mosul now, and she was very insistent on that name. When we showed her pictures of Siddhartha she recognised them but went very cold. She didn't want to go further and got very agitated," said presenter Joseph Hayat.
Londoner Siddhartha is believed to have replaced Mohammed Emwazi, known as 'Jihadi John' before he was killed in a drone strike, as the masked apparent executioner of western hostages in ISIS propaganda videos.
His sister, Konika Dhar, had appeared before a House of Commons Home Affairs Committee hearing earlier this year which was trying to establish the possibility of Siddhartha being the masked man who appeared in an ISIS propaganda video showing "British spies" being executed.
"I'm still holding to the firm belief that what I'm seeing is not him - and I haven't had verification otherwise. It's sort of the realisation that 'is he really my brother that has done this? and I can't accept that he would ever do that. I can't accept it," the London-based law student had said.
Siddhartha had six previous arrests while in the UK and was free on bail when he was able to escape from the UK via Paris.
British police reportedly wrote to Siddhartha UK address to remind him of the need to surrender his passport, by which point he was already in Syria.
"What a shoddy security system Britain must have to allow me to breeze through Europe to (ISIS)," he tweeted on his arrival in ISIS territories.