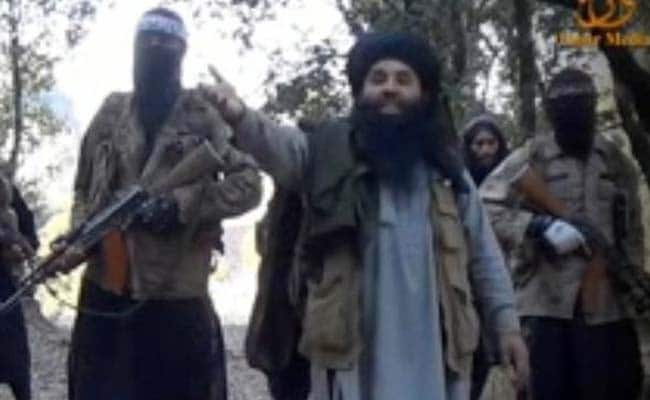 The Tehreek-e-Taliban Pakistan (TTP) has released a video with its head, Maulana Fazlullah threatening a "more spectacular" attack than the massacre on December 16 in the Army Public School in Peshawar.
Though NDTV cannot confirm the veracity of the video or when it was filmed, it was released to journalists yesterday via email links by Umar Media - the known media arm of the TTP. The Peshawar massacre, described as the worst terrorist attack in Pakistan, saw the Taliban kill over 140 people, most of them school-children.
In the over 12-minute video, Mullah Radio (as he is also known - because of the sermons he preached on local FM channels in Khyber Pakhtunkhwa's Swat Valley from 2006) is seen in a sparsely-wooded area surrounded by armed gunmen with their faces covered. Speaking in Pashto, the TTP Emir claims the students were initially intended as hostages to be exchanged for TTP prisoners, but firing by the army changed the scenario. He rants in Pashto, "We killed mature children because they were Army children and tomorrow, they would join the Army and fight us."
The TTP head then issues a chilling threat, "I warn the Government, if you don't stop the torture of our prisoners, then there would be events that would make you forget Peshawar. It's a War between us and the Army. You kill ours, we will kill yours."
Maulana Fazlullah ends the video by calling for more recruits and firing a rocket-propelled grenade.
A day after the Peshawar attack, Pakistan's Army Chief, General Raheel Sharif, and Lt General Rizwan Akthar of the ISI rushed to Kabul for talks with a top US General and Afghan officials including President Ashraf Ghani. Islamabad and Kabul have constantly blamed each other for 'harbouring' Pakistan and Afghan Taliban leaders respectively. The Afghan Army Chief had denied reports that his counterpart had demanded the handing over of Radio Mullah saying he was not in Afghanistan.
In the days after the Peshawar massacre, there were several rumours that Maulana Fazlullah had been killed in a Pakistani Forces' operation. But, if the TTP's latest video is authentic - the head of the Pakistan Taliban is very much alive and threatening more barbaric violence.