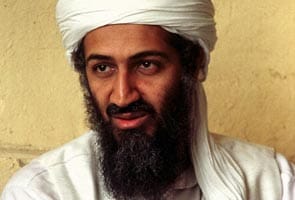 In collaboration with WikiLeaks, NDTV is reporting on the Pakistan cables. As the debate rages over how much Pakistan knew about Osama Bin Laden's whereabouts, a series of cables show how its leaders repeatedly told the US that while they wanted to help find the terrorist, they didn't know where he was. (
Watch
)
Across the world, questions are being raised - most pointedly in America - about how the world's most-wanted man was eventually hunted down to a house a stone's throw from Pakistan's military academy. "This is going to be a time of real pressure" on Pakistan "to basically prove to us that they didn't know that bin Laden was there," said Senate Homeland Security Committee Chairman Joseph Lieberman on Tuesday morning.
The Pakistan cables reflect the repeated denials by Pakistan about housing Osama and America's increasing wariness with those explanations.
A distrust that is obvious before Pakistani Army Chief Ashfaq Kayani's week-long visit to America in February 2009. On February 19, US Ambassador Anne Patterson wrote to Washington, insisting "US needs to lay down a clear marker that Pakistan's army/ISI must stop over or tacit support for militant proxies such as the Haqqani network... and the Lashkar-e-Taiba." Ambassador Anne Patterson went on to say, "The single-biggest message Kayani should hear in Washington is that this support must end." Ms Patterson also offered this advice, "We should praise Kayani's support for the civilian democratic government in Islamabad, re-iterate the long-term US commitment to support Pakistan." She also stressed, "We should press for Pakistani prosecution of the Mumbai suspects."
(Read: Pakistan cable on Kayani visit to Washington)
General Kayani also made it clear to the US that his army was doing its best to locate Osama and Ayman al-Zawahiri, who is now expected to take over as the leader of Al-Qaeda. In a meeting on January 9, 2008, the Pakistani Army Chief met with Joseph Lieberman. The Senator asked about the search for Osama and al-Zawahiri. Ambassador Anne Patterson's cable states "It was unjust to criticise Pakistan for not locating these men, asserted Kayani, and he would place Pakistan's track record in pursuing and capturing Al-Qaeda operatives up against any other country's."
(Read: Pakistan cable on Lieberman-Kayani meeting)
But in April 2007, then President Musharraf is reported as acknowledging that Osama may be in Pakistan. A cable dated April 10, 2007, from the embassy's Charge d'Affaires Peter Bodde reports on a meeting between Senator John McCain and Mr Musharraf. The President allegedly said that he believed Osama and Ayman al Zawahiri - the man who many believe will replace Osama as the head of Al-Qaeda - were "hiding in Bajaur agency. Since it was in Afghan militant leader Gulbuddin Hekmatyar's territory and bordered Afghanistan's Kunar province. Mr Musharraf said that the landscape in videos of the two men looked similar to Bajaur, and the area provided "high mountains... and an absence of US troops in neighbouring Kunar."
(Read: Pakistan cable on Musharraf meeting with John McCain, Richard Renzi)
A year later, the Prime Minister of Pakistan contradicted General Musharraf. On April 17, 2008, a cable refers to a meeting between Prime Minister Yousuf Raza Gilani and Michael Capuano, William Pascrell and Frank LoBiondo. Mr Gilani was asked where he believed Osama was hiding. The cable says the Prime Minister replied, "The intelligence agencies have no idea, but he's not in Pakistan".
(Read: Pakistan cable on US Representatives' visit to Islamabad)
A point Mr Gilani made again a few weeks later with visiting Senators Carl Levin and Robert Casey. On May 25 2008, Senator Levin asked if the Pakistani government knew where Osama was. Mr Gilani and his Defence Minister, Kamran Rasool, stressed that while they didn't know Osama's coordinates, they were doing their best to cooperate in the hunt for the Al-Qaeda leader. Mr Rasool cited an incident where the US had sent a photo to Pakistan of a man it thought may have been Osama. Mr Rasool said his country's forces had followed the person who did not turn out to be bin Laden. "The point, noted Rasool, was that Pakistan had acted swiftly when given information by the US," recalls a cable dated June 6, 2008.
(Read: Pakistan cable on Gilani's meeting with US Senators Levin and Casey)
In November 2008, a cable reports on a meeting between America's top-most general, David Petraeus and President Asif Zardari, who said that Pakistani forces had not spotted Osama. On November 3, referring to the war on terror, Mr Zardari assured the General, "We intend to finish the job, defeat is not an option." The cable states, "Zardari said he would not mind paying the price for high-value targets but it did not appear Osama had been in our sights lately. "
(Read: Pakistan cable on Petraeus' meeting with Zardari)
The General highlighted that he had specially chosen Pakistan as his first foreign stop after taking over as head of the US Central Command. The Pakistani President said he needed to create a middle class to fight extremism. "The Taliban," he said, "can outpay my soldiers," the cable states.
(
As part of a special arrangement that NDTV has come to with WikiLeaks, we will be reporting on cables dispatched by American diplomats who were posted in Pakistan. We shall do this along with the DAWN of Pakistan and the Indian daily The Hindu. All the cables will be posted on NDTV.com as we report on them and can be read here.
)
Read The Full Cables Here