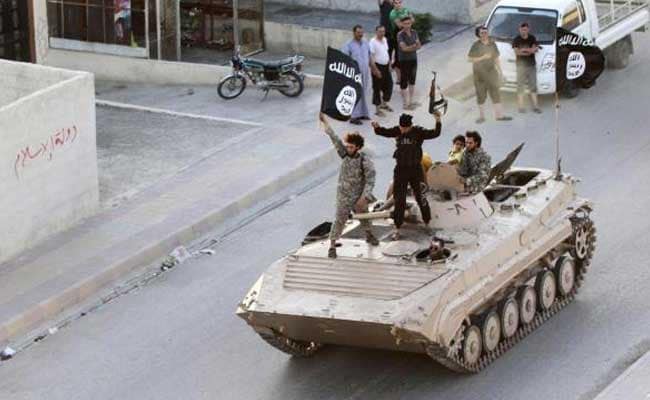 Highlights
ISIS struggling in Pakistan due to other established extremist groups
ISIS' most significant attack in Pakistan was 2015 bus attack in Karachi
Pak authorities are trying to break the domestic ISIS recruitment network
Islamabad, Pakistan:
As investigators probe connections between the Orlando killer and the ISIS group, analysts say the jihadists are struggling to gain a foothold in one country repeatedly linked to their high-profile attacks: Pakistan.
White House hopeful Donald Trump mentioned Pakistan in a speech this week in New Hampshire as he doubled down on anti-immigration threats in the wake of the bloody rampage in Orlando.
Trump cited an attack in California last November, when a Pakistani woman and her US-born husband were praised by ISIS as "soldiers" of the caliphate after killing 14 people.
Other murky links between Pakistan and ISIS attacks have also emerged.
Two people were killed in France on Monday by a man claiming allegiance to ISIS -- and known to French intelligence for his role in a Pakistan-linked jihadist group.
In April, Austrian prosecutors said they are investigating a Pakistani held in connection with last November's deadly assault on Paris, also claimed by ISIS.
Washington earlier this year designated an IS affiliate -- the "Khorsan Province" -- as a Afghanistan- and Pakistan-based terrorist organisation.
But Islamabad officially denies ISIS has a formal presence in the country.
Analysts say that while the group's ultra-violent ideology has seen some success as a recruitment tool, ISIS is still scrabbling for purchase in Pakistan largely due to competition from well established extremist groups already there.
"My sense is that it has had limited success mainly because it has to compete for recruits with indigenous jihadi organisations," said Marvin G. Weinbaum, director of the Pakistan Center at the Middle East Institute in Washington DC.
"I don't see it as having the potential to make large-scale territorial gains and existentially threatening Pakistan as a nation," said Aymenn Jawad Al-Tamimi, a research fellow at the US-based Middle East Forum.
"I am also somewhat sceptical of the potential to supplant al-Qaeda and the Taliban," he wrote in an email to AFP.
Recruitment web
Attacks claimed by ISIS in Pakistan are rare, the most significant being a 2015 gun assault on a bus in Karachi that killed 44 people.
However Pakistani officials told AFP that hundreds of suspects have been rounded up as authorities try to break an domestic ISIS recruitment network.
"Educated, motivated and unemployed youth are an IS recruitment base in Pakistan. We have busted several recruitment cells here," a senior security official told AFP on condition of anonymity.
"Their focus is on the middle-class youth, many affluent and able to run operations of the IS state," said Muhammad Amir Rana, a security analyst.
That means not only foot soldiers, but people who can "run cyber operations, hospitals, and administrative operations", he said, estimating that some 700 young Pakistanis have already left to join ISIS.
Islamic organisations and security sources say at least two dozen people suspected of ISIS connections have been detained in the port megacity of Karachi.
Authorities also found evidence of ISIS recruitment efforts in Pakistan's wealthiest province Punjab, and made arrests in 2014.
Last year authorities traced a mother-of-four who went missing from the provincial capital Lahore with her children over fears she had left the country to join ISIS.
Her family says she is now in an ISIS-controlled area of Syria along with another Pakistani family.
Authorities have also arrested multiple people accused of ISIS sympathies with links to the religious political party, Markazi Jamiat Ahle-Hadith Pakistan (MJAP).
A senior party member told AFP that his son had become a jihadist and is now missing.
"Some people say he has gone to Damascus, others say to Afghanistan or Turkey," Talib-ur-Rehman Zaidi said.
Barbarism
In Pakistan's northwestern tribal belt that borders Afghanistan, analysts say IS are targeting militants already operating there.
"My impression ... is that IS mainly attracts and tries to recruit disillusioned members of the Taliban movements as well as the likes of Lashkar-e-Taiba," analyst Al-Tamimi said.
However they are not succeeding, says analyst Rana, because of sectarian differences between the militants.
The jostling of Pakistan's array of other extremist groups means IS will not become a threat to Islamabad "any time soon", said Weinbaum.
But the group's seeming inability to establish itself on Pakistani soil may not deter "lone wolf" attacks, as US investigators believe happened in Orlando.
"Individuals just associate themselves with them (IS)," president of MJAP Sajid Mir told AFP, as he denied any links between his party and the jihadists.
"We have no connection -- what IS is doing, that is not jihad but barbarism."