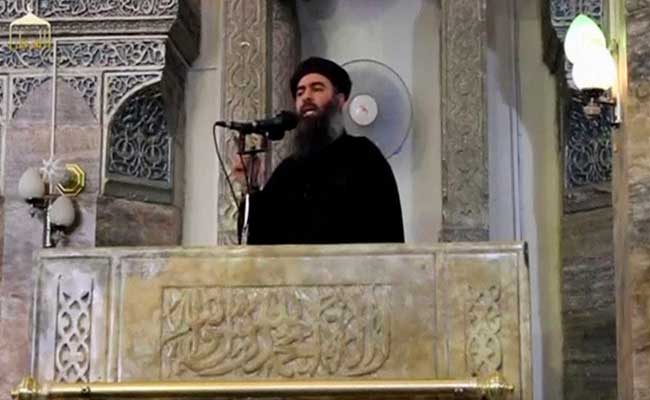 New Delhi: Abu Bakr al-Baghdadi, discreet in his youth and invisible as the world's most wanted man, rose through the ranks quietly and patiently to become global jihad's undisputed supremo. The head of the ISIS terrorist group has been careful to reveal little about himself and his whereabouts. The ISIS chief also appears to wear a mask to address his commanders, earning himself the nickname of "the invisible sheikh".
Here are the 10 things you need to know about Abu Bakr Al-Baghdadi:
Born Ibrahim al-Samarrai, Abu Bakr Al-Baghdadi is a 46-year-old Iraqi who broke away from al Qaeda in 2013.
He grew up in a religious family, studied Islamic Theology in Baghdad and joined the Salaafi terrorist insurgency in 2003, the year of the US-led invasion of Iraq.
Baghdadi grew up in a family divided between a religious clan and another of officers loyal to Saddam Hussein's secular Baath party.
He was caught by the Americans who released him about a year later as they considered him then as a civilian rather than a military target.
The last public video footage of Baghdadi shows him dressed in black clerical robes declaring his caliphate from the pulpit of Mosul's medieval Grand al-Nuri mosque back in 2014.
The world's most-wanted man has been rumoured wounded or killed a number of times in the past.
The last sign of life he gave was in November last year after Iraqi forces supported by the aerial might of the coalition launched their reconquest of Mosul, the country's second city.
Baghdadi does not use phones and has a handful of approved couriers to communicate with his two main aides, Iyad al-Obaidi, his defence minister, and Ayad al-Jumaili, in charge of security.
Baghdadi moves in ordinary cars, or the kind of pick-up trucks used by farmers, between hideouts on both sides of the Iraqi-Syrian border, with just a driver and two bodyguards, said Hisham al-Hashimi, who advises Middle East governments on ISIS affairs.
The US government has a joint task force to track down Baghdadi which includes special operations forces, the CIA and other US intelligence agencies as well as spy satellites of the National Geospatial Intelligence Agency.
(
With inputs from AFP and Reuters
)