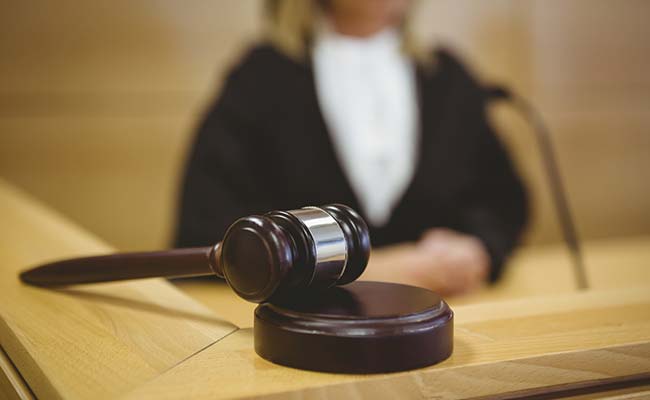 ALEXANDRIA, Virginia:
A northern Virginia man pleaded guilty on Monday to trying to help the ISIS after a sting operation caught him buying gift cards and filming potential landmarks in the DC region as targets.
Haris Qamar, 26, of Burke, pleaded guilty in US District Court in Alexandria to a single count of attempting to provide material support to a terrorist group. He faces up to 20 years in prison when he is sentenced in January, although guidelines will likely point to 12 to 15 years.
Qamar, a US citizen born in Brooklyn, came to authorities' attention through his support of the ISIS on Twitter, using variations of the handle "newerajihadi."
According to court documents, an FBI informant made contact with Qamar, and the two discussed traveling to the Middle East to join the ISIS. Qamar told the informant that he wanted to go but was prevented from doing so by his parents, who controlled his passport.
Qamar also said joining the terrorist organization would devastate his family and might provoke his father to commit suicide.
The informant then suggested Qamar purchase gift cards that the ISIS could use to purchase encrypted messaging apps. At first, the informant gave Qamar $40 to buy the cards.
Later, in April of this year, after the informant chided Qamar for spending money on wasteful things, Qamar purchased the cards with his own money. Qamar ate the receipt to try to prevent the purchase from being traced, according to the statement of facts.
Qamar and the informant sent the gift card codes to an account Qamar believed was controlled by the ISIS but was actually controlled by the FBI.
In June 2016, Qamar agreed to help the informant take photographs and video of landmarks in the DC region, purportedly for use in Islamic State propaganda to encourage lone-wolf attacks in the nation's capital. As Qamar drove by the Pentagon, he yelled out a slogan supporting the ISIS and said, "Bye-bye, DC," according to the statement of facts.
Qamar is one of six northern Virginia men from five separate investigations charged in terror-related cases in 2016. Most of the cases developed out of sting operations.
Paul Abbate, assistant director in charge of the FBI's Washington Field Office, said the case "demonstrates the reach terrorist organizations have through social media and the threat that they pose to our national security."
After Monday's hearing, Qamar's father, Qamar Abbas, said his son now recognizes his mistakes, and the long hours his son spent online divorced him from the reality of what he was doing.
"He was living in an imaginary world," Abbas said. "Not in reality."