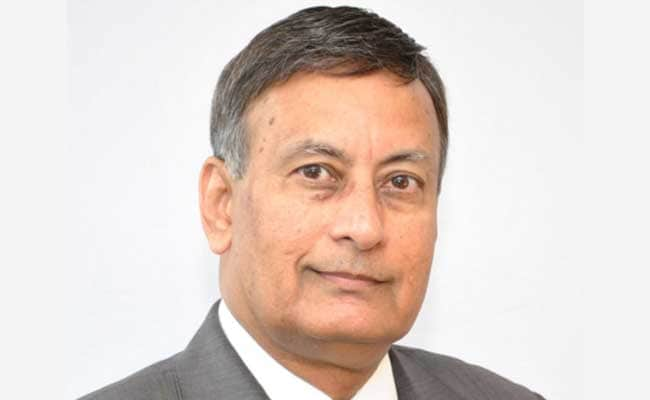 Bengaluru:
Pakistan's "obsession" to match India in military strength and efforts to equalise the field with "crazies" like Hafiz Saeed, would only create hatred which will bite it back, former Pakistan Ambassador to US Husain Haqqani has said.
"My argument as a Pakistani is why do we even want to be equal (with India in terms of military prowess). Why do not we want to be happier and prosperous and successful," he said.
"What is this obsession about being equal and trying to equalise the field with crazies like Hafiz Saeed because he will only create hatred, which will only bite us back," Mr Haqqani said in Bengaluru last night during an interaction on his book 'India vs Pakistan - Why Can't We Just Be Friends'.
"Pakistan always had this presumption that India has a tremendous conventional military advantage and Indian army will be much more bigger than Pakistan's. So Pakistan needs irregular methods to be able to be equal," he alleged.
Mr Haqqani recalled a private conversation of former Pakistan President General Pervez Musharraf with Pakistani newspaper editors, wherein he said Lashkar-e-taiba was his reserve core for fighting India and thus establishes the strong nexus between ISI, terrorists and Pakistani establishment.
"He (Musharraf), in a private meeting with Pakistani newspaper editors, had said 'Well all of you keep telling me or some of you keep telling me that I should shut down Lashkar-e -taiba, but it is actually my reserve core in fighting India,' a fact that establishes a strong nexus between ISI, terrorists and Pakistani establishment," Mr Haqqani said.
The former Pakistani envoy said it was disturbing to know that a head of a country had thought so as these terrorists "would not do good to Pakistan" as the world had seen them attacking Shias, Ahmediyas and Christians in Pakistan, apart from India.
Mr Haqqani said unfortunately Pakistani strategic thinkers in uniform do not realise this "disturbing line of thinking of patronising terrorists and outfits like Jaish-e-Mohammad and Lashkar-e-taiba."
Throwing light on the Jihadi movement in Pakistan, the former diplomat said Zia-Ul-Haq was not the first man to spread jihadi awareness as is presumed, but it was much before him.
"There is a presumption that Zia-Ul-Haq was the first man to start jihadi awareness, but I argue that no it was even further back and there was always a desire for irregular warfare," he said.
Asked how to shut down the large armed militias, Mr Haqqani said it was not easy because they are well trained in warfare.
But the establishment can put them out of business if they are denied the resources for their mobility and movement, he said.
"If we make this decision now it will take some 15 years to put their business out," Mr Haqqani added.