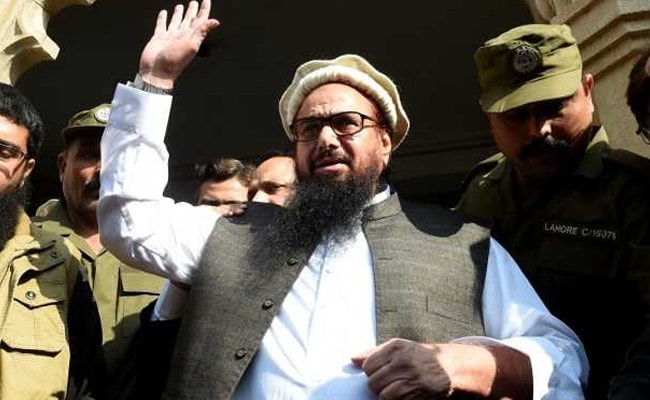 Highlights
26/11 Mumbai attack mastermind Hafiz Saeed was freed on Thursday
"Repercussions for bilateral relations", says US over Saeed's release
India said his release proves Pak not serious about punishing terrorists
WASHINGTON:
The White House said on Saturday there would be repercussions for US-Pakistan relations unless Islamabad took action to detain and charge a
freed terrorist Hafiz Saeed
accused of
masterminding a 2008 assault in Mumbai
.
"(Hafiz) Saeed's release, after Pakistan's failure to prosecute or charge him, sends a deeply troubling message about Pakistan's commitment to (combating) international terrorism and belies Pakistani claims that it will not provide sanctuary for terrorists on its soil," the White House said in a statement.
"If Pakistan does not take action to lawfully detain Saeed and charge him for his crimes, its inaction will have repercussions for bilateral relations and for Pakistan's global reputation," it added.
26/11 mastermind Hafiz Saeed's house arrest
, which began in January, was ended this week by a court. On Friday, he delivered an incendiary speech in Lahore about India after being released.
.@WhiteHouse statement on the release of #HafizSaeedpic.twitter.com/BsB7HnovtE

— U.S. Embassy India (@USAndIndia) November 25, 2017
India has said his being freed proves that Pakistan is not serious about punishing terrorists. "India, as indeed the entire international community, is outraged that a self-confessed and UN proscribed terrorist is being allowed to walk free and continue with his evil agenda," Foreign Ministry spokesperson Raveesh Kumar said on Thursday.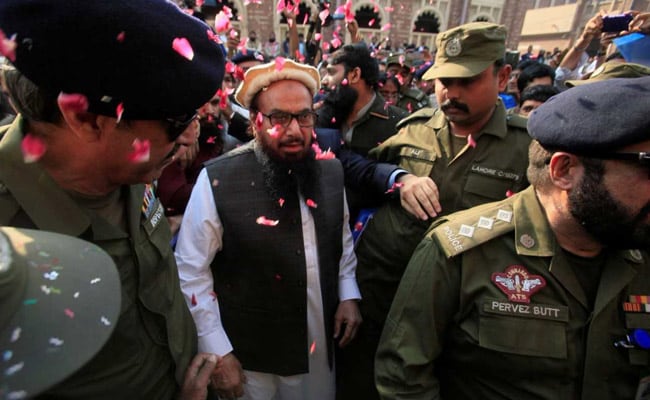 Saeed has denied involvement in the 2008 attack in which 10 Pakistani terrorists attacked Mumbai landmarks in pairs, leaving 166 people dead.
Pakistan's refusal to take action against him has been one the biggest stress points of its relationship with India. A court on Wednesday said that Pakistani government had failed to present convincing arguments as it sought a three-month extension on Saeed's house arrest.
On Friday, US said that Hafiz Saeed must be arrested by Pakistan and charged for his crimes. For years, the US has offered $10 million as an award for information that could lead to his arrest. He has moved around freely in Pakistan as the head of the Jamaat-ud-Dawa or JuD which presents itself as a charitable organisation but is seen as a front for terror group Lashkar-e-Taiba.
US State Department spokeswoman Heather Nauert said Saeed's terror organisation, Lashkar-e-Taiba, is responsible for the deaths of hundreds of civilians, including American citizens who were killed in the Mumbai attack.
"The Pakistani government should make sure that he is arrested and charged for his crimes," she said in a statement on Friday.
(With inputs from Reuters)