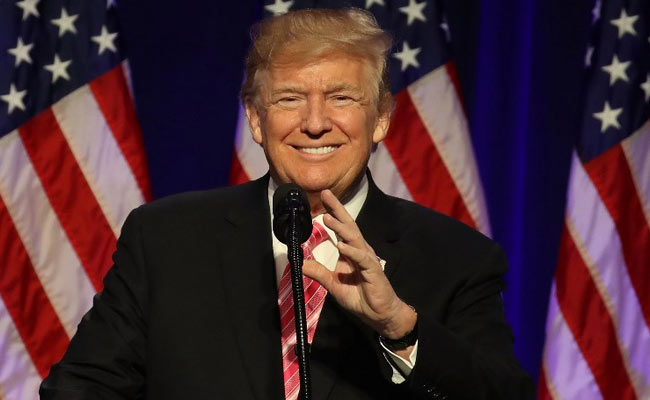 US Republicans from both houses of Congress have revealed their joint bill for the biggest overhaul of the country's tax system in 30 years.
The plan brings the US corporate tax rate down to 21 per cent from the current 35 per cent. The top individual income tax drops to 37 per cent from 39.6 per cent.
Friday's agreement came after hours of talks in which the bill's supporters sought to win over wavering Republicans, BBC reported.
President Donald Trump campaigned on a pledge to cut taxes, and passing the legislation marks a significant victory. He has said he wants the bill signed into law before Christmas.
Democrats have argued that the tax cuts will favour only the rich and offer little to the middle class. The non-partisan Joint Committee on Taxation said on Friday the measures would add as much as $1.4 trillion to the $20 trillion national debt over 10 years.
The Senate and the House of Representatives - which both have Republican majorities - are due to vote on the measures next week.
Senator Marco Rubio added his support following changes to child tax credit, reports said. Fellow Senator Bob Corker, who had opposed the original bill, also said he would back the draft bill despite reservations.
Kevin Brady, Republican chairman of the House Ways and Means Committee, said he was "very excited about this moment".
"It's been 31 years in the making and took a lot of hard work," he told reporters.
(Except for the headline, this story has not been edited by NDTV staff and is published from a syndicated feed.)