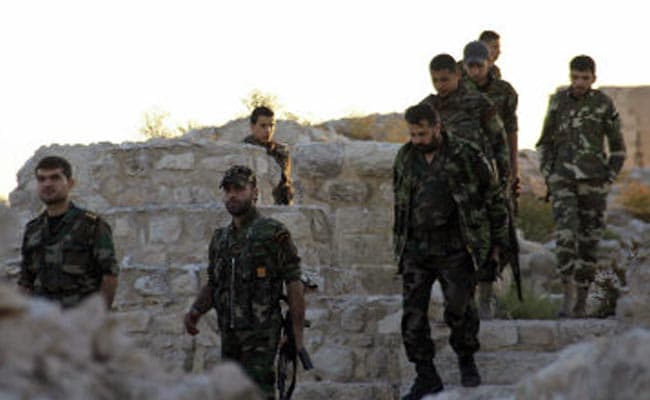 Beirut, Lebanon:
US-led coalition air strikes have killed at least 224 civilians since the Syrian forces it backs entered ISIS group bastion Raqa a month ago, a monitor said on Thursday.
But the coalition pushed back against the report, saying its "critics" were not conducting "detailed assessments".
Arab and Kurdish fighters from the Syrian Democratic Forces broke into Raqa on June 6 after a months-long operation to encircle the northern city.
"At least 224 civilians, including 38 children and 28 women, have been killed in air strikes by the global coalition on Raqa since the SDF entered it," said the Syrian Observatory for Human Rights.
The Britain-based Observatory said it did not have a toll for those killed in other ways, including by other military operations, mines, or while trying to flee the city.
Tens of thousands of civilians are believed to be trapped inside Raqa, with warnings that the terrorist are using them as human shields.
Raqa residents who have managed to escape say ISIS snipers are targeting anyone trying to leave the city.
The Raqa is Being Slaughtered Silently activist collective says dozens of civilians have lost their lives in artillery, shelling, and explosives laid by ISIS in recent weeks.
The Observatory said clashes and air strikes in Raqa had killed 311 ISIS terrorists and 106 SDF militiamen since June 6.
The US-backed coalition is providing the SDF's Raqa campaign with heavy air support, as well as special forces advisers, weapons, and equipment.
Its spokesman Colonel Ryan Dillon pushed back against the Observatory's toll, saying the coalition would be publishing its own monthly civilian casualty report on Friday.
"We hold ourselves accountable with an open and transparent process to assess allegations of civilian casualties, and we publish these findings on a regular basis for the world to see," he said.
"Most of our critics do not conduct such detailed assessments and often rely on scant information, which frequently comes from single, unreliable sources," Dillon added.
He said the coalition strived for "zero human casualties" with tough targeting protocols aimed at protecting non-combatants.
Since ISIS captured Raqa in early 2014, it has served as the de facto capital of the jihadist group's Syrian territory.