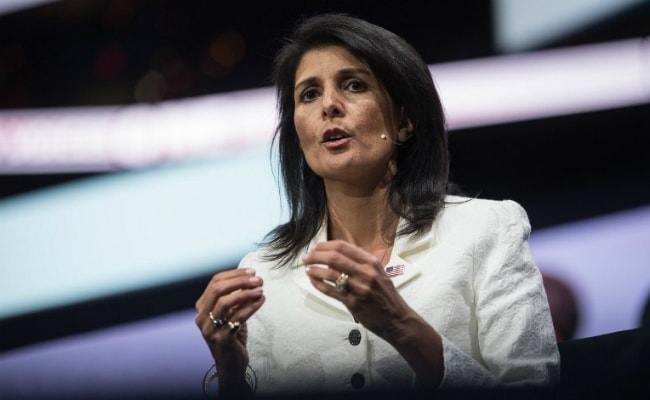 United Nations, United States:
US Ambassador Nikki Haley on Wednesday waded into a growing scandal engulfing President Donald Trump and said it was "time for evidence" to shed light on allegations he asked the FBI chief to drop a probe of a top adviser's links to Moscow.
Haley was asked about claims that Trump pressed recently-fired FBI boss James Comey to drop a probe into ex-national security advisor Michael Flynn, who was forced out of his post after making inaccurate statements about his contacts with Russian officials.
"Honestly, what I have seen is just a lot of hearsay and I am waiting to see evidence and proof and I think that's what everyone wants to see - if there is something there, show it," Haley told reporters.
"None of us were there, none of us were in the room, none of us knows what's real and what's not real and so I think now is the time for evidence."
"And then decisions can happen after that," she said, without specifying.
Haley, a rising star in Trump's administration, said the allegations amounted to "swirling rumors" and that it was "hard to decipher what's real and what's not."
Trump's shock dismissal of the FBI chief last week triggered accusations that the president was trying to obstruct the FBI's probe into whether his campaign colluded with Russia to tilt the November election his way.
The New York Times reported Tuesday that Comey met Trump in the White House on February 14 and urged him to back away from an investigation into Flynn's ties with the Russians. The conversation is alleged to have taken place the day after Flynn resigned.
The White House has denied the report.
A senior administration official denied that Trump pressed Comey to drop the Flynn probe.
"The president has never asked Mr. Comey or anyone else to end any investigation, including any investigation involving General Flynn," the official said.
(Except for the headline, this story has not been edited by NDTV staff and is published from a syndicated feed.)