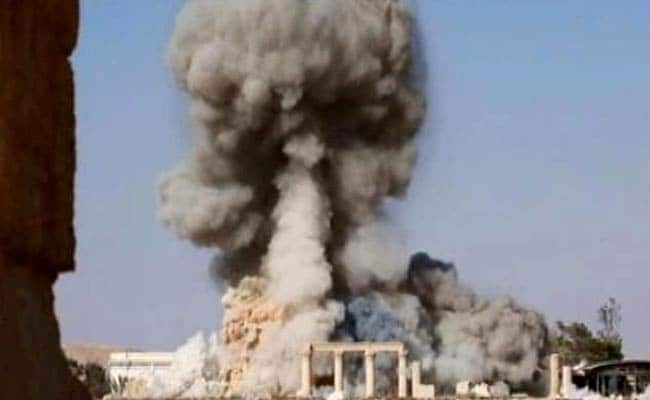 Washington:
The United States added its voice on Tuesday to the global chorus of condemnation of the Islamic State group's destruction of the main temple in the ancient ruins of Palmyra.
The jihadist group seized the ruins from Syrian government forces in May and it has since been accused of the destructive looting of the site for black market artifacts.
Last month, the group beheaded the 82-year-old former antiquities chief in Palmyra, Khaled al-Assaad, and destroyed the ancient shrine of Baal Shamin.
Now they have demolished the 2,000-year-old Temple of Bel, a UNESCO world heritage site and an irreplaceable gem of ancient pre-Islamic architecture.
State Department spokesman Mark Toner told AFP the United States had confirmed UN analysis of satellite data showing the Temple of Bel destroyed.
Toner said IS attacks on historic sites in Syria and Iraq have not only destroyed an important historic record but also "helped fund its reign of terror inside those countries."
Washington warned international countries and individuals not to support the group by trafficking and selling looted Syrian treasures.
"All those who destroy important cultural property must be held accountable," Toner warned.