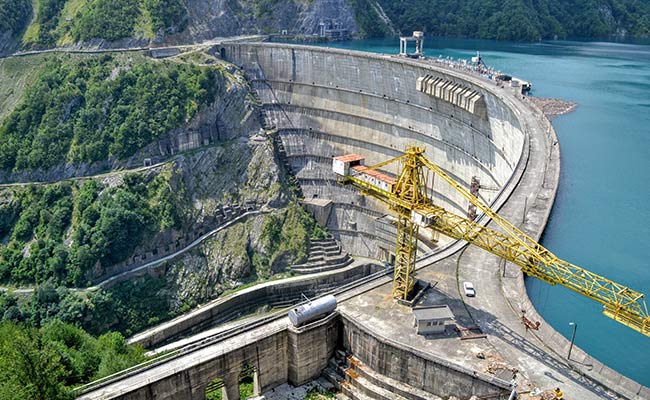 Islamabad:
Pakistan has refused China's aid for a $14-billion dam being built on the river Indus and has also withdrawn its bid to include the project in the China Pakistan Economic Corridor or CPEC over Beijing's strict conditions. The Diamer-Bhasha dam is located in Pakistan-Occupied Kashmir, and Islamabad has been struggling to raise money in the face of India's opposition.
"Chinese conditions for financing the Diamer-Bhasha Dam were not doable and against our interests," Pakistan's Water and Power Development Authority chairman Muzammil Hussain has said, according to news agency PTI.
The Chinese conditions, he said, were about taking ownership of the project, operation and maintenance cost and securitisation of the project by pledging another operational dam.
These conditions were unacceptable, so Pakistan Prime Minister Shahid Khaqan Abbasi approved financing the dam from the country's own resources, said Mr Hussain.
China today said it was not aware of Islamabad's decision. "I can tell you that China and Pakistan cooperation is extensive and profound," said Chinese foreign ministry spokesman Geng Shuang, adding, "As far as I know CPEC is progressing smoothly for the time being."
The CPEC, a part of President Xi Jinping's Belt and Road Initiative, runs through PoK and India has raised strong objections to it, saying it violates its sovereignty and territorial integrity.
A flagship project under the Belt and Road Initiative, the CPEC is a trade network of highways, railways, pipelines and optical cables currently under construction throughout Pakistan.
India skipped the Belt and Road Forum in May this year because of its sovereignty concerns.
Construction work on the Diamer-Bhasha dam site is set to begin next year and it may take nine years to complete.
The ground-breaking ceremony has been performed five times in the past 15 years for the dam, which will have the capacity to generate 4,500MW of electricity and store six million acre feet of water.
The Express Tribune quoted Pakistan's Water Resources Secretary Shumail Khawaja as saying that no one was ready to finance the dam - neither the World Bank nor the Asian Development Bank. Islamabad, therefore, decided to use its own resources.
Pakistan's decision to take the dam project off the table comes just days before a meeting of the Joint Cooperation Committee, the highest decision-making body of the CPEC.
(With Inputs From PTI)