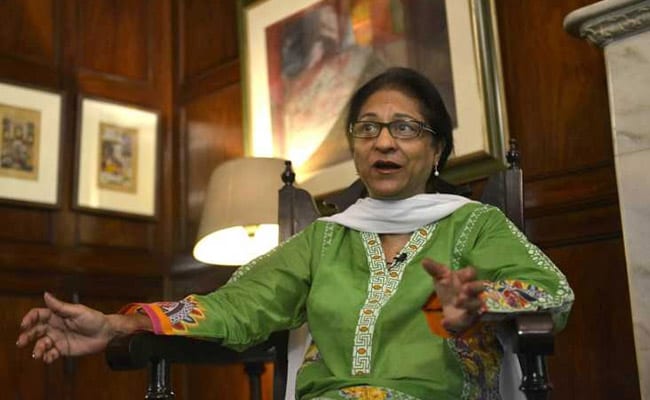 Highlights
Pakistani activist Asma Jahangir died of cardiac arrest
Pakistan Prime Minister Shahid Khaqan Abbasi expressed grief at her death
Asma Jahangir was an outspoken critic of the Pakistan army
Lahore, Pakistan:
Leading Pakistani human rights advocate Asma Jahangir has died, her family said Sunday, in a major blow to the country's embattled rights community. She was 66.
The lawyer and former UN special rapporteur died of cardiac arrest, according to her sister.
"Unfortunately we have lost her," Hina Jilani, also a prominent rights activist and lawyer, told AFP.
Funeral arrangements have yet to be announced, according to a statement by her daughter Munizae Jahangir, as the family waited for relatives to return to their hometown of Lahore.
Prime Minister Shahid Khaqan Abbasi expressed grief at Asma Jahangir's death, praising her contribution to upholding the rule of law and safeguarding human rights.
Ms Jahangir's supporters and former opponents alike
took to social media
to offer their condolences and express shock at news of her death.
"Asma Jahangir was the
bravest human being
I ever knew. Without her the world is less," wrote prominent Pakistani lawyer Salman Akram Raja.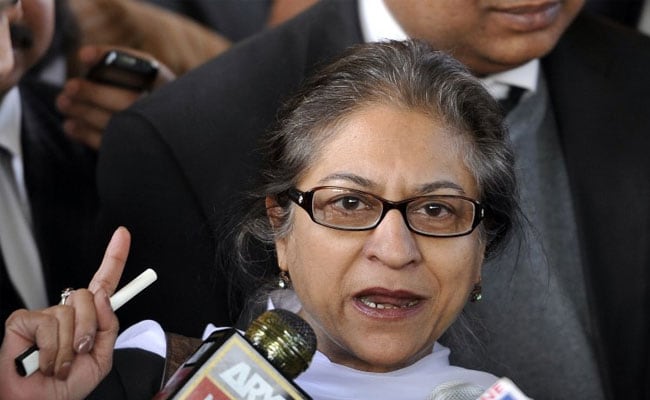 "I and many others didn't agree with some of her views. But she was a titan. And one of the brightest and bravest ever produced by this country," wrote journalist Wajahat Khan on Twitter.
In 2014 Asma Jahangir received France's highest civilian award and Sweden's Right Livelihood Award, for her decades of rights work.
Few Pakistani rights activists have achieved the credibility of Ms Jahangir.She braved death threats, beatings and imprisonment to win landmark human rights cases while
standing up to dictators
.
Ms Jahangir also helped establish the Human Rights Commission of Pakistan.
The organisation made its name defending religious minorities and taking on highly charged blasphemy accusations along with "honour" killings -- in which the victims, normally women, are murdered by a relative for bringing shame on the family.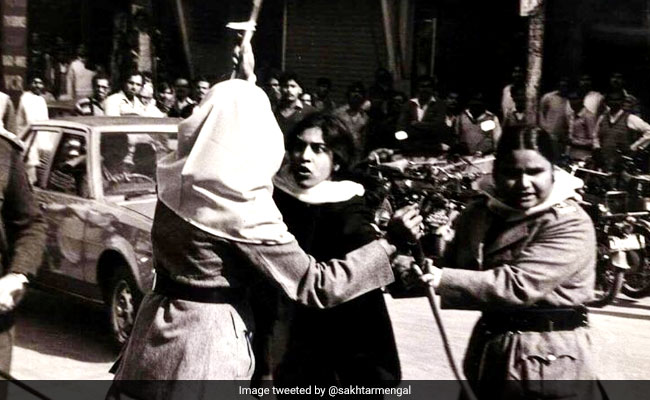 There is still terrible violence against women, discrimination against minorities and near-slavery for bonded labourers, Ms Jahangir told AFP during an interview in 2014, but human rights have made greater strides in Pakistan than may be apparent.
"There was a time that human rights was not even an issue in this country. Then prisoners' rights became an issue," she said.
"Women's rights was thought of as a Western concept. Now people do talk about women's rights -- political parties talk about it, even religious parties talk about it."
Asma Jahangir secured a number of victories during her life, from winning freedom for bonded labourers from their "owners" through pioneering litigation, to a landmark court case that allowed women to marry of their own volition.
She was also an outspoken critic of the powerful military establishment, including during her stint as the first-ever female leader of Pakistan's top bar association.
Ms Jahangir was arrested in 2007 by the government of then-military ruler Pervez Musharraf. In 2012 she claimed her
life was in danger
from the feared Inter Services Intelligence spy agency.