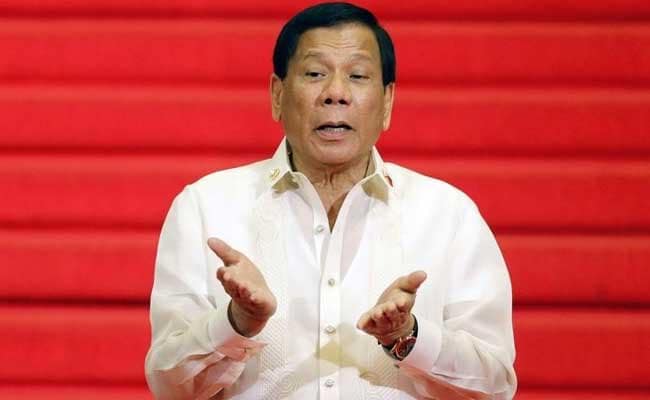 Manila, Philippines:
Islamist terrorists rampaging through a southern Philippine city beheaded a local police chief, President Rodrigo Duterte said Wednesday.
He said the attack occurred near the southern city of Marawi, which is under siege by Islamic terrorists, as justification for imposing martial law across the southern third of the country.
"The chief of police in Malabang on his way home, going back he was stopped by a checkpoint manned by terrorists and I think they decapitated him right then and there," Duterte he told a news conference.
Fighting erupted Tuesday after Philippines security forces raided a house in Marawi where they believed Isnilon Hapilon, a leader of the infamous Abu Sayyaf kidnap-for-ransom gang and Philippine head of ISIS, was hiding.
The United States regards Hapilon as one of the world's most dangerous terrorists, offering a bounty of $5 million for his capture.
More than 100 gunmen responded to the raid by burning buildings and conducting other diversionary tactics, officials said, adding that thousands of residents have fled Marawi.
Police said an officer and two soldiers had been killed in the fighting, with at least eight others injured.
It was unclear if the ambush on the local police chief was included in the official tally.
Duterte said continuing sporadic skirmishes showed the group's "capability to sow terror and unleash harassment and inflict destruction" across the country's south.
The president flew home Wednesday from Moscow, where he had cut short an official visit to Russia to deal with the Marawi crisis.