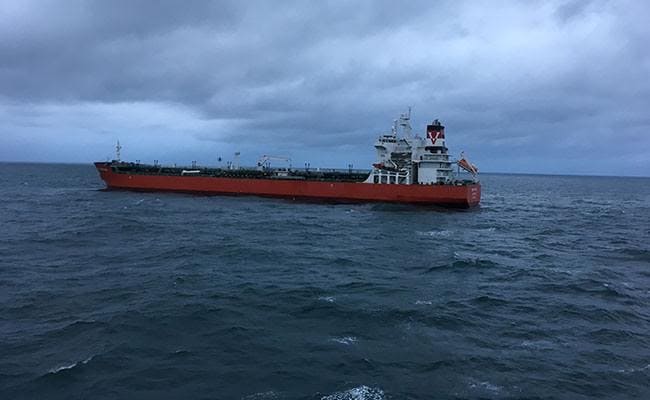 Lille, France:
An oil tanker and a cargo ship collided in the Channel east of the British port of Dover early on Saturday, but no injuries or pollution were reported, regional French maritime authorities said.
The Seafrontier tanker had 27 crew members and 40,000 tonnes of hydrocarbons on board at the time of the accident at 0100 GMT in British waters. The Huayan Endeavour was not loaded but was carrying a crew of 22, officials said.
"There are no injuries to report on either vessel. The Seafrontier is currently drifting but monitored and the Huayan Endeavour has indicated it can still navigate," the French maritime authorities said in a statement.
The Channel between Britain and France is one of the busiest shipping corridors in the world with about 500 vessels passing through per day.
The Seafrontier, which was carrying gasoline, has a hole above the waterline and damage to the "superstructure", the Royal National Lifeboat Institution said in a statement.
Britain's Maritime and Coastguard Agency said the Huayang Endeavour was on route to Lagos in Nigeria and the Seafrontier was heading to Puerto Barrios in Guatemala.
(Reporting by Pierre Savary; Writing by Leigh Thomas; Editing by Andrew Heavens and Helen Popper)
© Thomson Reuters 2017
(Except for the headline, this story has not been edited by NDTV staff and is published from a syndicated feed.)