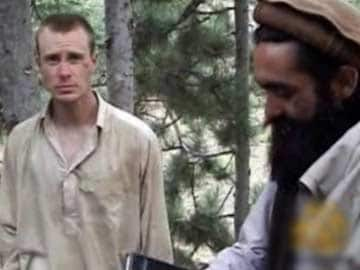 Kabul:
Taliban supreme leader Mullah Mohammad Omar on Sunday hailed the release of five senior insurgents in exchange for US soldier Bowe Bergdahl as a "big victory".
"I extend my heartfelt congratulations to the entire Afghan Muslim nation, all the mujahideen and to the families and relatives of the prisoners for this big victory regarding the release of five Taliban leaders from Guantanamo prison," he said in a rare statement.
"I thank the government of Qatar, especially its emir Sheikh Tamim bin Hamad (Al Thani), who made sincere efforts for release of these leaders and for their mediation and for hosting them," he added.
Mullah Omar was Afghanistan's de facto head of state during their 1996-2001 rule ovwr Afghanistan. He has continued to lead the group's insurgency since they were ousted from power.
His current whereabouts are unconfirmed but some observers believe he is hiding inside Pakistan.
The five transferred Taliban detainees have been named by the US State Department as Mohammad Fazl, Mullah Norullah Noori, Mohammed Nabi, Khairullah Khairkhwa and Abdul Haq Wasiq.
A Taliban source in the Pakistani city of Quetta told AFP that the five had been officials in the Taliban regime driven out by the US-led invasion of Afghanistan after the September 11, 2001 attacks in the United States, and that they remained influential.